Magda Fyssa testifies in court that "Golden Dawn trains murderers"
Magda Fyssa, the mother of slain antifascist activist and rapper Pavlos Fyssas, testified in court on Friday in the Golden Dawn…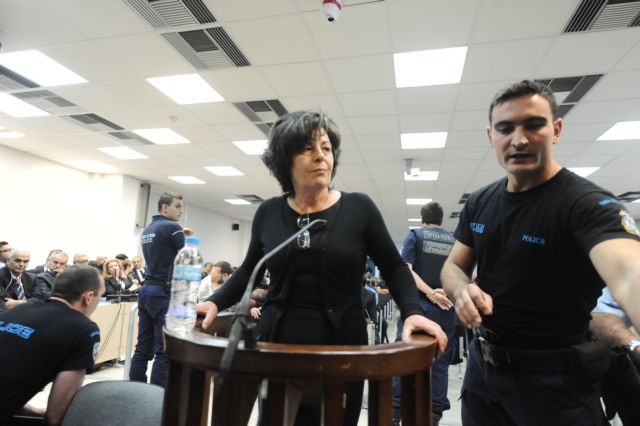 Magda Fyssa, the mother of slain antifascist activist and rapper Pavlos Fyssas, testified in court on Friday in the Golden Dawn trial and argued that the police colluded with the neo-Nazi party. Mrs. Fyssa will continue her testimony on Tuesday, with the murdered activist's sister, Irene Fyssa, expected to testify afterwards.
In her testimony Mrs. Fyssa argued that the murder of her son had been planned and approved by Golden Dawn's political leadership and explained that phone calls were made between Golden Dawn supporters with MP Yannis Lagos and party leader Nikos Michaloliakos.
Furthermore, she argued that a group of about 20 Golden Dawn supporters, clad in uniform black shirts and combat fatigues and carrying bats and iron bars waited outside of the cafeteria, where Pavlos Fyssas was watching a football match with friends, while DIAS police officers stood outside. One man, who claimed to be a special police guard, appeared to act as a middleman so that nothing occurred.
Mrs. Fyssas told the court that when the group of Golden Dawn supporters began attacking Fyssas and his friends, Fyssas' girlfriend tried to get the police to intervene, however they passively stood by and refused to do anything, claiming that "nothing is going to happen". Mrs. Fyssa then the court that Fyssas' girlfriend overheard one of the officers who was present lament that "we didn't say anything about knives".
When asked by the courts what Golden Dawn's motive may have been, Mrs. Fyssa responded that "they are a criminal organization […] they demonstrate their might against anyone who opposes them. Anything opposing must be ended" and stated that "the same happened with Luqman, they train murderers".
Earlier in the week, the father Panagiotis Fyssas testified that the murderer and member of the neo-Nazi party Giorgos Roupakias carried out a 'professional hit' at the orders of his superiors, as he purposely twisted the knife to cause internal bleeding.
Mr. Fyssas told the courts that "the hands of Michaloliakos are soaked in the blood of my son" and held the Golden Dawn leader directly responsible for the murder of his son.