Special Guard argues Roupakias must have been trained to use a knife
Special police guard Dimitris Hatzistamatis testified in court on Thursday over the murder of Pavlos Fyssas by Golden Dawn…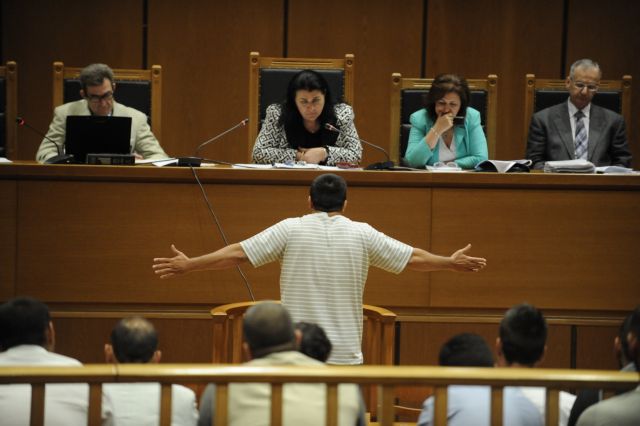 Special police guard Dimitris Hatzistamatis testified in court on Thursday over the murder of Pavlos Fyssas by Golden Dawn member Giorgos Roupakias. In his testimonial Hatzistamatis noted that in 2013 the neo-Nazi party was known for violence and underlined that it coordinated attacks.
The special police guard had been present at the café where Fyssas watched a football match before being attacked by the Golden Dawn gang and had attempted to convince him to leave.
The witness estimated that Fyssas had specifically been targeted by Golden Dawn and that Roupakias must have been trained to use a knife, since he twisted it when stabbing Fyssas. Hatzistamatis was critical of the police investigation and revealed that he had been threatened a few days after the murder.