Editorial: Constitutional revision with no consensus
The country's basic law cannot be used as a field of confrontation and domination by either the Left or the Right.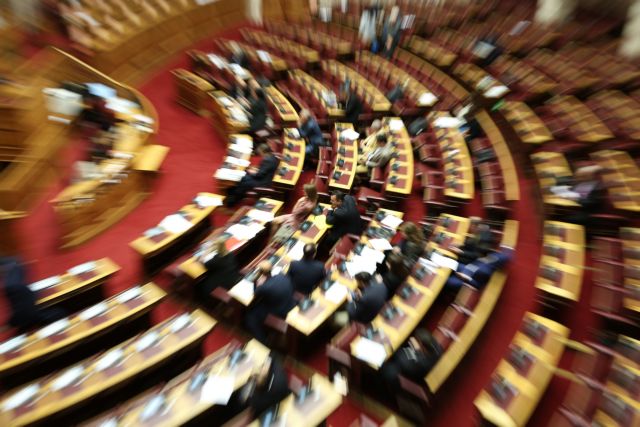 Debate and vote in plenary session on special payrolls, Parliament, Athens, 8 November 2018. / Συζήτηση και ψήφιση στην ολομέλεια για τα ειδικά μισθολόγια, Βουλή, Αθήνα, 8 Νοεμβρίου 2018.
The discussion about amending the Constitution which begins in parliament today appears to have been torpedoed even before addressing the substance of the issues at hand.
It is in danger of becoming yet another lost opportunity – even though the basic problems it must address have long been known, and theoretically on many points the country's basic political forces agree.
The responsibility for this unfavourable climate belongs mainly to the government, which has the initiative. As is its wont, it is handling the amendment process as a communications and political diversionary tactic, which aims to cause problems for the opposition.
As a result, instead of seeking the obvious, to create a consensus, it is using the revision as a tool to create artificial polarisation and divisive dilemmas for the opposition.
The necessary political preconditions for an essential and consensual amendment process have a priori been undermined. The government's insistence on an extreme, confrontational approach, and its systematic undermining of institutions, and especially the judiciary, have already created a climate of suspicion about its intentions and objectives.
The country's basic law, however, cannot be used as a field of confrontation and domination by either the Left or the Right. It must reflect the common acquis of the country's historical journey, and also provide the necessary guarantees of the rule of law, and of the smooth functioning of the state and of checks on power.
An effective Constitution can result only from a broader consensus, and not from a unilateral choice of any given parliamentary majority. That is the reason for the provision mandating that the amendment process must be carried out in two successive parliamentary sessions, so as to avoid its manipulation by a temporary parliamentary majority.
It would be wrong to limit this revision to a series of issues for the modernisation of which there is already broad acceptance – such as the criminal responsibility of ministers, parliamentary immunity, and the election of the President of the Republic.
The experience of the crisis, the changes in the European acquis, and chronic ills evident in a series of issues, can be addressed and recorded in the Constitution, as long as there is a will for dialogue and consensus without bias and ideological fixations. For the time being, that is nowhere to be seen.