European elections: SYRIZA first (26.58%), ND second (22.71%)
The latest official count from the Ministry of Interior shows that SYRIZA is in the lead, with New Democracy second and Golden Dawn in…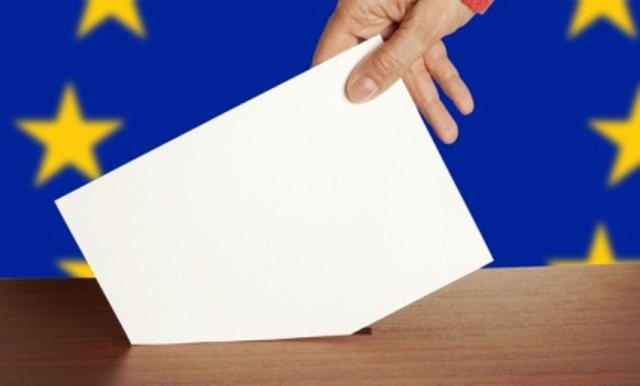 The latest official count from the Ministry of Interior shows that SYRIZA is in the lead, with New Democracy second and Golden Dawn in third place. The Olive Tree came in a surprising forth place, followed by the River.
The results so far (92% of votes counted):
SYRIZA – 26.58%
New Democracy – 22.72%
Golden Dawn – 9.40%
Olive Tree – 8.02%
The River – 6.60%
KKE – 6.09%
ANEL – 3.46%
LAOS – 2.70%
Greek European Citizens 1.44%
DIMAR 1.20%
The Unity, Peace and Friendship Party (KIEF) came first in the electoral district of Rodopi, with a 41.93%, with New Democracy coming second with a 16.37% rate. The party also came first in Xanthe (26.17%), with New Democracy second (17.53%) and SYRIZA third (17.01%).
Based on these results, SYRIZA will likely have 6 MEPs, New Democracy will have 5 MEPs, Golden Dawn will have 3 MEPs, the Olive Tree, The River and KKE will each have two MEPs and ANEL will have 1 MEP in the new European Parliament. With the count not yet complete, the tentative list of MEPs is as follows:
SYRIZA (6): Manolis Glezos, Sofia Sakorafa, Dimitris Papadimoulis, Konstantina Kouneva, Giorgos Katrougalos, Konstantinos Chrysogonos
New Democracy (5): Manolis Kefalogiannis, Maria Spyraki, Thodoris Zagorakis, Eliza Vozemberg, Giorgos Kyrtsos
Golden Dawn (3): Eleftherios Synadinos, Lampros Fountoulis, Giorgos Epitidios
Olive Tree (2): Eva Kaili, Pantelis Kapsis
The River (2): Giorgos Grammatikakis, Miltiades Kyrkos
KKE (2): Konstantinos Papadakis, Sotiris Zarianopoulos
ANEL (1): Notis Marias
The official results are available via the Ministry of Interior's website: local elections & European elections.
You may also view To Vima's interactive map of the local and European results here.