Editorial: In the Moria trap
For reasons unknown, the competent government services are unable to handle or are indifferent to the explosive situation that has arisen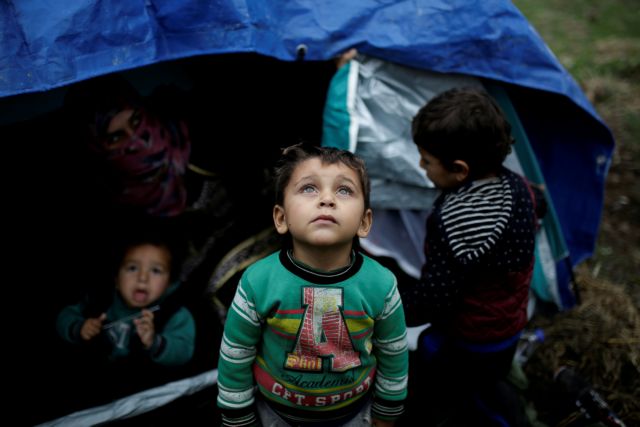 The government, which touts its leading role in the fight against racism and xenophobia, and which says that it respects human rights, is tolerating, maintaining and perpetuating the worst refugee camp in the world, as the international press describes Moria, on the island of Lesvos.
A series of reports have said that thousands of people in Moria are packed together in inhuman conditions, without tents and without fundamental sanitary conditions. The charges come one after another, but nobody seems to care. A few days ago, the Prefect of the Northern Aegean, following an inspection by the competent authorities, gave authorities a thirty-day deadline for improving conditions at the camp.
Yesterday, 19 NGOs in a joint statement, described the tragic living conditions, and the huge lack of medical and nursing staff. Press reports speak of rape and sexual abuse, even of children. There has been no reaction by the government or the competent minister.
EU funding is available, but nobody knows where and to whom those funds are going. The tragic climate among refugees and migrants on Lesvos is fueling a sense of desperation in local residents, and that leads to racist and xenophobic reactions.
No one doubts that Greece has borne the brunt of the migrant wave. We are not, however, moving towards a new explosion of migration, at least on the Greek islands. Yet, those who reach Greek territory are placed in a space, the size of which is inadequate, in inhuman conditions. For reasons unknown, the competent government services are unable to handle or are indifferent to the explosive situation that has arisen.
With the winter ahead, it is obvious that the Moria ghetto is a huge trap for the thousands of homeless people that have been packed together there. Is the government, which is sensitive in its rhetoric, waiting to confront a tragedy in order to wake up?