Attica Prefect Dourou, 19 others summoned by prosecutor as Mati fire suspects
Sources say that the suspects will testify on all aspects of the disaster, including possible crimes identified in the prosecutors' probe, including felonies such as voluntary manslaughter and exposure to deadly danger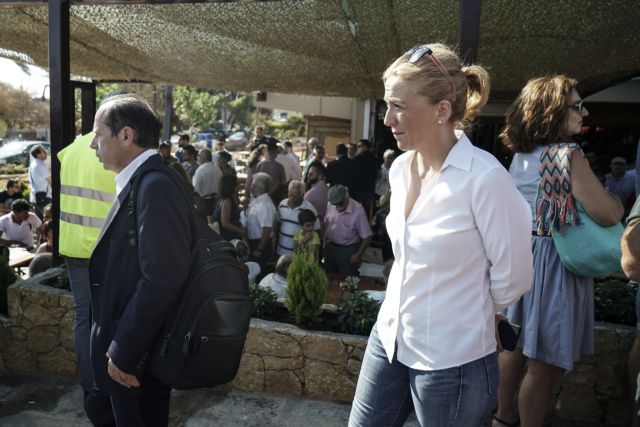 The greek Prime Minister Alexis Tsipras visits the fire-stricken Mati in East Attica, Greece on Sept. 4, 2018 / Επίσκεψη του πρωθυπουργού Αλέξη Τσίπρα στο Μάτι, ανατολική Αττική, στις 4 Σεπτεμβρίου, 2018
Attica Prefect Rena Dourou and 19 others have been summoned by prosecutors to testify as suspects in the case of the Mati wildfire tragedy, which resulted in 99 deaths.
Lower Court Prosecutors Nikos Fistopoulos and Kostas Spyropoulos, along with former lower court prosecutor's office supervisor Elias Zagoraios are said to be prepared to file criminal charges in the case.
Those summoned to testify include Marathon Mayor Elias Psinakis, Rafina Mayor Evangelos Bournous, ex-civil protection general secretary Ioannis Kapakis, former Fire Service chief Sotiris Terzoudis, and former Greek Police chief Konstantinos Tsouvalas, as well as of other officials in civil protection, Greek Police, the Fire Service, and the Coast Guard.
Sources say that the suspects will testify on all aspects of the disaster, including possible crimes identified in the prosecutors' probe, including felonies such as voluntary manslaughter and exposure to deadly danger, charges attributed to the suspects by relatives of the victims.