European Commission denies state-run Athens News Agency report on pensions
A European Commission spokesman said that the only position that should be taken into account on pension cuts issue is the reply given in Latin by Commission President Jean-Claude Juncker, 'Pacta sunt servanda'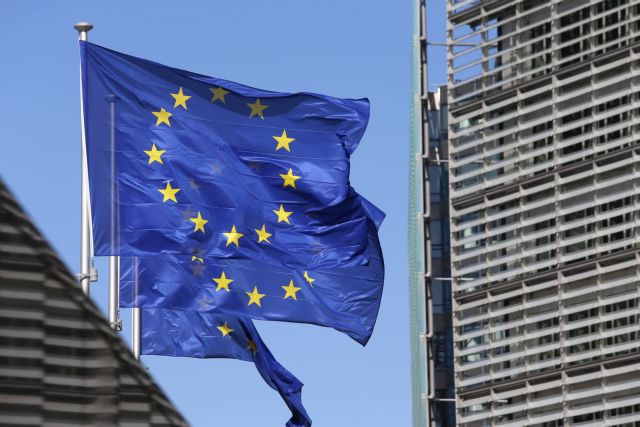 epa06712491 European Union flags fly near the seat of the European Commission at the Berlaymont building in Brussels, Belgium, 05 May 2018. EU institutions in Brussels opened their doors to the public on 05 May to celebrate 'Europe Day'. EPA/JULIEN WARNAND
The European Commission has expressed its consternation over a report of the Greek state-run Athens News Agency (ANA), indicating that there has been an agreement between Athens and creditors to cancel pension cuts, which have been passed into law and are due to take effect on 1 January, 2019.
Alexander Winterstein, the deputy chief spokesperson of the European Commission, said that the only position that should be taken into account on the pension cuts issue is the reply given in Latin by Commission President Jean-Claude Juncker, "Pacta sunt servanda", which is to say agreements must be enforced.
Winterstein, when asked to remark on the ANA report, underlined that there is only one authoritative source, and that one should not put stock in anything else.