Police foils plans of attack against ship-owners and businesses
The Minister of Public Order Vasilis Kikilias gave a press conference on Thursday afternoon, where he announced that the…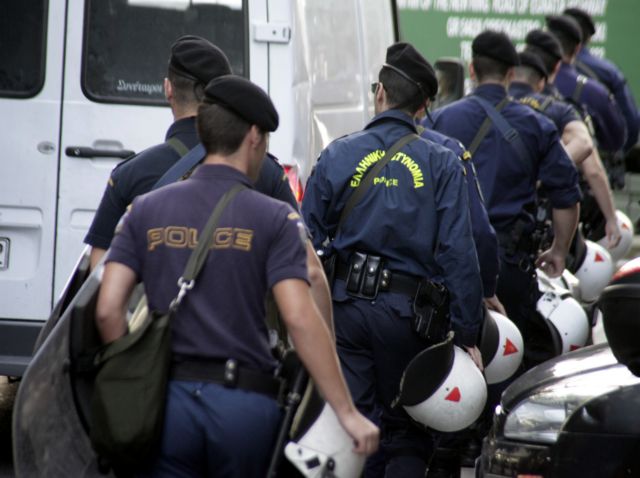 The Minister of Public Order Vasilis Kikilias gave a press conference on Thursday afternoon, where he announced that the counter-terrorism police have uncovered a plan to attack a number of high-profile ship-owners and entrepreneurs.
According to Mr. Kikilias, the Police discovered evidence suggesting an assault was immanent at a garage in Vyronas. The intended goals appear to be ship-owner and Olympiacos FC chairman Evangelos Marinakis, the president of the Union of Greek Ship-owners (EEE) Theodoros Veniamis, the president of the Hellenic Federation of Enterprises (SEV) Theodoros Fessas and his wife Maria Tselenti, along with offices belonging to Siemens, Info Quest and ship-owning firm Capital. The New Democracy head offices are also in the same area.
The police had been watching over the garage in Vyronas, where a lease contract had been discovered bearing fingerprints of Nikos Maziotis. On Wednesday evening a man approached the garage entrance and the police decided to intervene. The 30-year-old man put up a struggle and the police recovered from him keys to the garage and a backpack with clothes.
In the garage the police found a notepad that contains details regarding the immanent attack in October. The main rehearsal was meant to take place on the 3rd of October, with the main attack planned for the following day. The chief of the police Mr. Tsaknakis pointed out that the notes included instructions to bring "Tupperware, bicycles and sausages". Additionally the police recovered metallic parts and keys belonging to the Nissan Sunny car that exploded on the 10th of April, outside the Bank of Greece. As such, the hide-out does not appear to be linked with recent operations regarding the Conspiracy of Fire Cells (SPF).
Six arrests in Athens and Thessaloniki
Prior to the discovery of the hideout in Vyronas, the counter-terrorism police conducted combined operations in Athens and Thessaloniki which resulted in the arrest of 5 men – one 23 year-old, two 26-year-olds, and two 30-year-olds, one of whom is an Albanian national – and a 30-year-old woman. These operations and arrests were unrelated to the operation in Vyronas.
One 26-year-old was found to have a counterfeit identity card along with scores of ammunition, electronic equipment, two receivers and a transmitter used to activate explosives. In the case of the 30-year-old Greek man, the police recovered a hand grenade, Kalashnikov assault riffle, a revolver, two air guns and 5,000 euros in cash. The police also recovered electronic equipment and a small quantity of cannabis from the home of the 30-year-old Albanian man.