University administrative employees announce three-day strike
The University administrative employees have announced a three-day strike in protest of the government failing to implement an inter-institutional…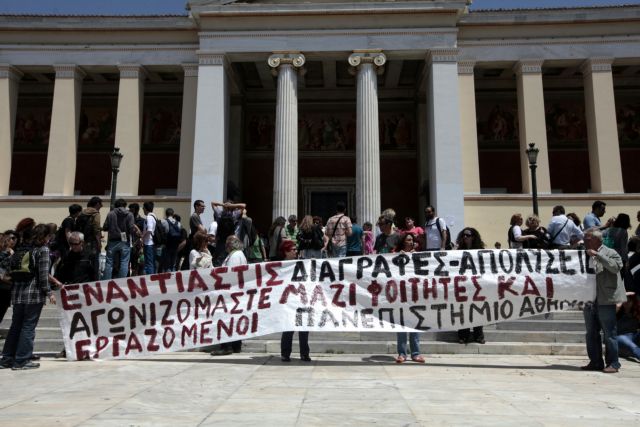 The University administrative employees have announced a three-day strike that begins on Wednesday, in protest of the government's failure to implement an inter-institutional mobility reappointment of suspended university employees.
The strike is nation-wide, with unionists from the University of Athens arguing that after 399 job posts were abolished, 129 administrative employees dismissed and 49 retirements, the situation is "explosive", with the institution barely able to function.
The employees demand that the Ministries of Education and Administrative Reform take the necessary actions to take care of the 399 administrative employees who have been suspended for 8 months and face dismissal on the 15th of June.
The statement concludes that the Ministers will be responsible for a new wave of strikes that will result in wasting another semester, interrupting research and training, as well as the social work carried out by the institutions.