ANEL's Parliamentary Group convenes in light of recent departures
The Parliamentary Group of the Independent Greeks (ANEL) is scheduled to convene today after recent departures from the party and…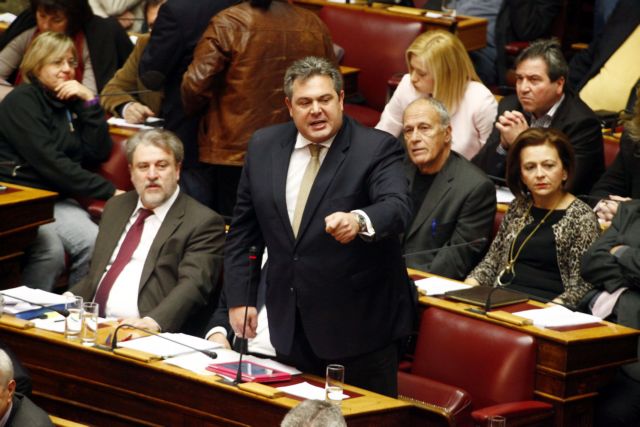 The Parliamentary Group of the Independent Greeks (ANEL) is scheduled to convene today after recent departures from the party and the results of the recent elections have caused tension.
According to a report in Ta Nea, the party president Panos Kammenos is expected to adopt an aggressive rhetoric in the Wednesday afternoon meeting, as suspicion is running high amongst ANEL's MPs.
After MPs Vasilis Kapernaros and Mika Iatridi announced their departure from the party, ANEL has been left with 13 seats in Parliament, down from the 20 that it receive in the 2012 elections.
It has been suggested that New Democracy urged Mrs. Iatridi to abandon ANEL, in order to secure the necessary 180 MPs for the election of a new President, thus avoiding early elections.
Mr. Kammenos' associates associate Mrs. Iatridi's departure with ANEL's announcement of not intending to support any Presidential proposals from the current Parliamentary Assembly.