Police begin clearing out informal camp near Polykastro
The Police have launched an operation to clear out the informal migrant and refugee camp that has been set up by a gas station…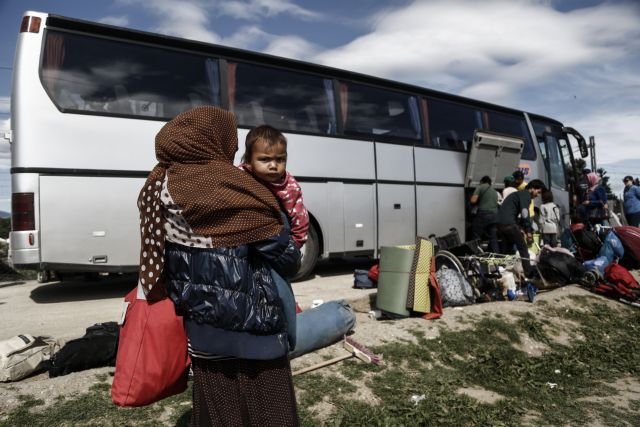 The Police have launched an operation to clear out the informal migrant and refugee camp that has been set up by a gas station, near Polykastro. Riot police units have reportedly been deployed in the area to accompany the migrants and refugees, who will be transferred via bus to organized hospitality centers. About 300 police officers are involved in the operation.
By noon it was announced that ten buses carrying 423 refugees (365 Syrians and 58 Iraqis) have left the camp for the hospitality center at Vasilika, near Thessaloniki. Reports suggest that the migrants and refugees are cooperating and complying with the authorities
Based on the latest government figures, there are 1,828 migrants and refugees at the informal camp, which emerged after the one in Idomeni was recently shut down. The police operation is expected to continue on Tuesday, as another camp has been set up at a gas station closer to the border and a hotel near Evzones. These two informal camps have 1,109 and 827 people respectively.
As with the major police operation that was carried out in Idomeni, the media has been blocked off from covering the events. The only exceptions are the Athens-Macedonia News Agency and ERT.