Obama to visit Acropolis at noon, before leaving for Berlin (live)
US President Barack Obama will visit the Acropolis at about 11:00 on Tuesday and…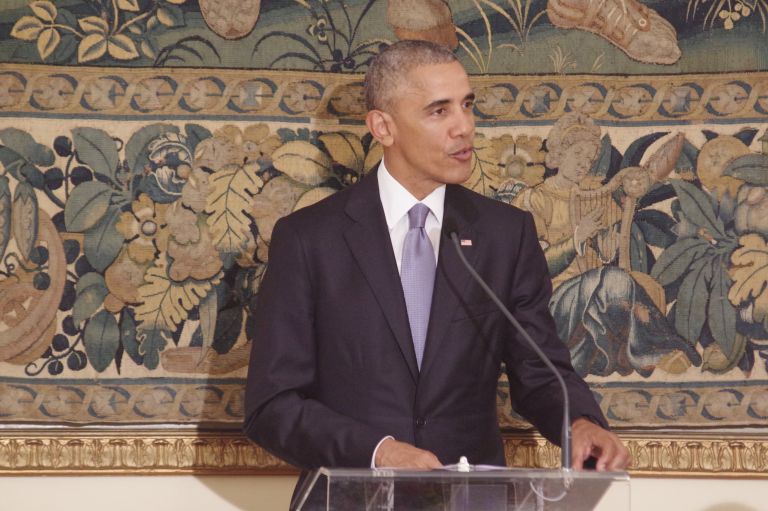 US President Barack Obama will visit the Acropolis at about 11:00 on Tuesday and will alter deliver a speech at the Stavros Niarchos Foundation in Falioro.
Due to the high security measures the archeological sites will be closed to the public during the day. The Metro stations at "Acropolis" and "Fix" will also remain closed.
Following his speech in Athens, the US President will leave Greece for Berlin. The Air Force One is scheduled to depart at 15:30.