Bank of Greece: "The deposits in the banks are secured"
The deposits in the Greek banking system are fully secured and measures have been taken to offer protection to non-insured…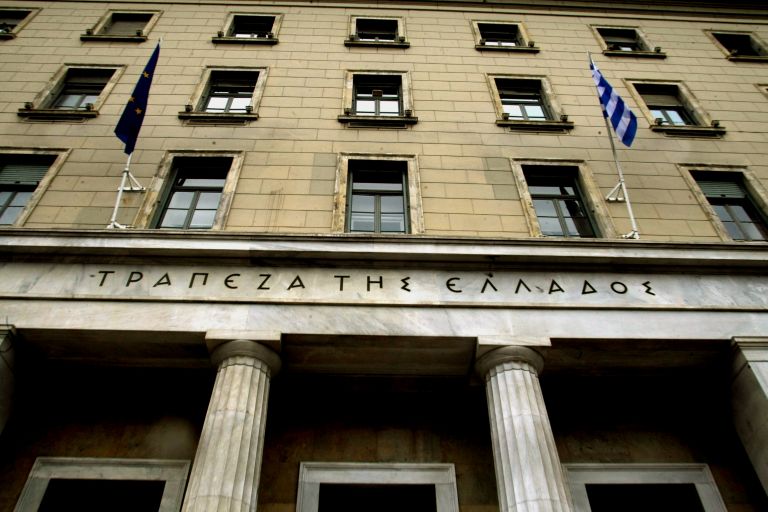 The deposits in the Greek banking system are fully secured and measures have been taken to offer protection to non-insured depositors, while banking executives are reassuring that the outflow of capital in December was for the payment of taxes, rather than a response to a political danger.
According to the latest divs of the Bank of Greece, the deposits of Greek businesses and households dropped to 164.296 billion euros in November from 164.496 billion in October. Preliminary estimations suggest that the total sum of deposits will further retreat to 161.8 billion euros in December.
While it has been argued that the reduction of deposits is associated to a perceived political threat related to the Presidential elections and snap elections, banking executives are quick to point out that many taxes are due in December – about 800 million euros were withdrawn to pay road tax in December, about as much as the final installment for income tax and the fourth installment of the ENFIA tax.
The deposit outflow related to the perceived political danger has been estimated to be about 1 billion euros and in the vast majority of cases involved depositors with savings greater than 70,000 euros.
The latest divs from the Hellenic Deposit and Investment Guarantee Fund (TEKE) points out that of the 160 billion euros that are under its protection, a total of 117.2 billion euros are secured (meaning those depositors are entitled to full compensation), while deposits worth 42.8 billion euros are unsecured. As such, about 73% of eligible deposits (with a limit of 100,000 euros) are guaranteed.
While theoretically deposits over 100,000 euros are protected, in practice the deposits of banks that were reorganized and put into liquidation were covered. This is because the cost from a potential panic would outweigh the cost of securing them. The government recently legislated so that TEKE could even borrow from public bodies, such as the HFSF, in order to cover its funding needs.
With the general elections quickly approaching the Bank of Greece and the Hellenic Financial Stability Fund are constantly monitoring depositor behavior, as the climate becomes increasingly polarized. According to in.gr, the Bank of Greece and HFSF receive two daily updates on depositors and their savings. Banking sources argues that aside from commercial accounts and some large private banking accounts, the vast majority of depositors have not changed their attitude in the past month.