Clashes break out between refugees and police on Leros
Violent clashes broke out between the police and refugees on the island of Leros…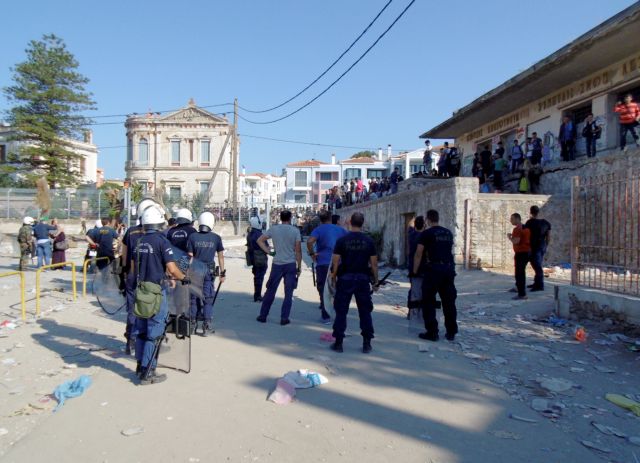 Violent clashes broke out between the police and refugees on the island of Leros on Thursday. About 650 refugees are at the Leros hotspot.
According to local officials, the refugees appear to have been roused by the imminent arrival volunteers who will offer medical care to island residents. Reports also note that the refugees demanded that they be allowed to leave Greece.
In the clashes with the police that followed, one container – where the first reception office is house – was destroyed. A lerosnews.gr report commented that additional riot police units arrived on the island late on Thursday.