Tension at Idomeni as 12,000 refugees want to cross the border
The 12,000 refugees who have gathered at Idomeni, on the border with FYROM, are living in appalling conditions, with NGOs and…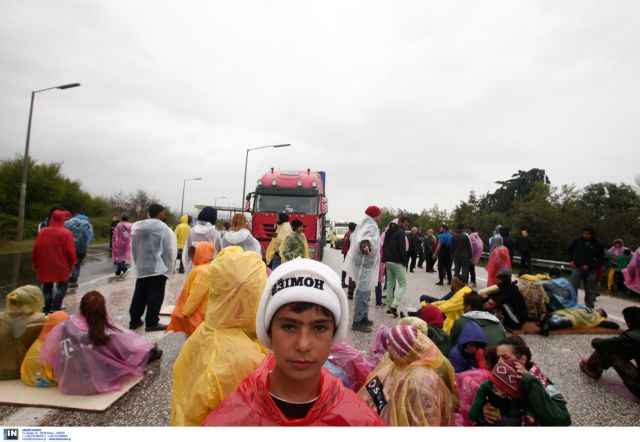 The 12,000 refugees who have gathered at Idomeni, on the border with FYROM, are living in appalling conditions, with NGOs and government officials warning that the adverse weather conditions, malnutrition and transmittable diseases will make the situation even worse.
The Alternate Minister of Migration Policy Yannis Mouzalas recently commented that he feared that a child refugee will die under these appalling living conditions, while the Minister of Health Andreas Xanthos admitted that the state has been unable to address "such a major humanitarian crisis" and relies on help from volunteers and NGOs.
Meanwhile the police announced that the sit-down demonstration that was beeing carried out at the bridge at Polykastro by refugees has ended. The sit-down ended after the refugees, who were demanding that the borders reopen so that they may continue their journey into Europe, departed.
The Mayor of Peonia Christos Gountenoudis has reported that the refugees have even pitched tents in the middle of the road, which may cause an accident as trucks go through Polykastro.
Mr. Gountenoudis told Mega Channel that he was "starting to get scared" claiming that "groups of Greeks" were inciting them, without further elaborating. The mayor called the police to "clear out the road and evacuate Idomeni so that we me get some peace and quiet".