European borders gradually closing as refugee hotspots fill up
The borders at the north of Greece are gradually shutting down, as only refugees from Syria and Iraq are allowed to go through…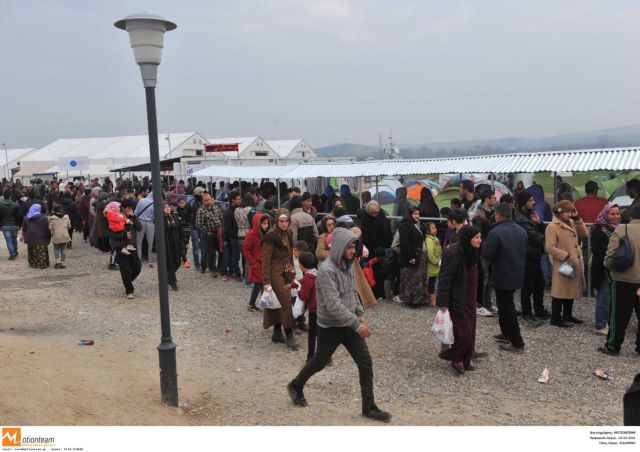 The borders at the north of Greece are gradually shutting down, as only refugees from Syria and Iraq are allowed to go through, while thousands of Afghans find themselves stranded and unable to move on.
In the past 24 hours FYROM has allowed just 860 refugees to go through, with about 3,000 more awaiting at the temporary camp and a further 300 at the nearby gas station at Polykastro.
Many more buses carrying refugees to the border are stationed at various points on the motorways, due to the "bottleneck" caused by FYROM's initiative. A group of some 500 refugees decided to walk from Lamia to Idomeni – a distance of about 300 kilometers.
Meanwhile, thousands continue to arrive on the Greek islands – in part thanks to the improvement of weather conditions – and later to the port of Piraeus. From there, many are taken to Diavata or other hot spots and temporary accommodation centers, however resources are running low.