Evi Statiri makes public appeal for an end to prisoner hunger strike
The detained partner of Gerasimos Tsakalos, Evi Statiri, has made a public appeal calling for an end to the hunger strike launched…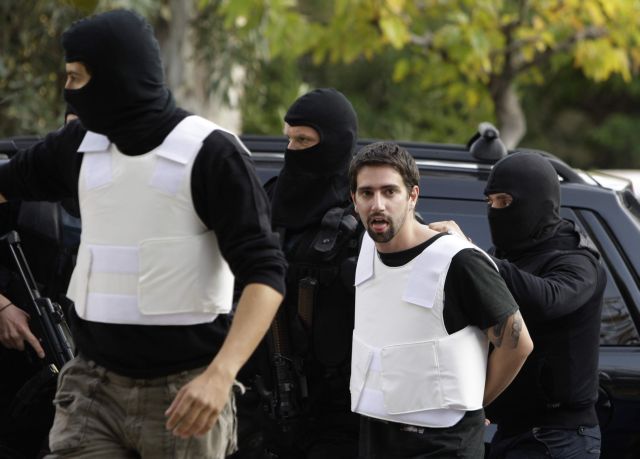 The detained partner of Gerasimos Tsakalos, Evi Statiri, has made a public appeal calling for an end to the hunger strike launched 32 days ago by convicted members of the Conspiracy of Fire Cells and others.
In her statement Mrs. Statiri stresses that she has unjustly been detained in prison over her relationship with Gerasimos Tsakalos. Given the serious health problems that many of the hunger strikers now face, she has called for an end to their struggle, as the recently-submitted amendment of the Justice Ministry will result in her release.
She underlined that the moral weight of the damage that they are causing to themselves is unbearable and called for Athina Tsakalou, the mother of her partner, to accept her conditional release from remand.
Amongst the demands of the hunger strikers is the release of family members and friends who have been arrested and detained in relation to plans for an alleged prison escape that were foiled, following the arrest of Christodoulos Xiros earlier this year.
Of the 22 hunger strikers, the health of Michalis Nikolopoulos is in the most critical condition, as he has experienced a number of eat attacks and is currently held in the ICU of the Evangelismos Hospital, along with Damianos Bolano. Nikos Maziotis is currently being treated at the hospital in Lamia. Dimitris Koufontinas and Kostas Gournas announced that they had to end their hunger strike due to the fragile state of their health.