Sakellaridis: "No disagreement with Zoi Konstantopoulou"
The government spokesman Gabriel Sakellaridis rejected rumors of a disagreement with the President of Parliament Zoi Konstantopoulou…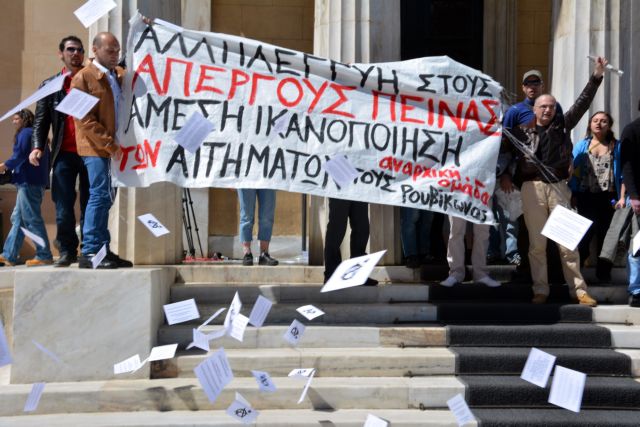 The government spokesman Gabriel Sakellaridis rejected rumors of a disagreement with the President of Parliament Zoi Konstantopoulou, following the "invasion" of anarchist protesters in the courtyard of Parliament on Wednesday.
Mr. Sakellaridis argued on Mega Channel that he was not "deceived" by the media – as suggested by Mrs. Konstantopoulou – and explained that he referred to an invasion of the courtyard. He also repeated his estimation that the protest was "provocative and incomprehensible".
Furthermore, he stressed that the abolition of the "Type C" prison facilities and the improvement of holding conditions are included in the government's proclamations and claimed that these problems will be addressed in time.
UoA Rectorate occupation continues
Meanwhile, the occupation of the Rectorate of the Univeristy of Athens continues for a fourth day, with a group of anarchists demanding the abolition of the maximum security prisons and the release of Savvas Xiros on humanitarian grounds, among others.
The public prosecutor has instructed authorities to take appropriate measures to end the occupation, however the police has not yet taken an active role. A number of protesters who were distributing fliers on their demands outside the Rectorate were arrested though for allegedly breaching the peace.
A number of demonstrations and protests have been arranged in solidarity and support of the hunger strikers in Ioannina, Iraklio, Chania and Arta. Further actions have also been planned for Friday in Volos.