Government and main opposition clash over Eurogroup agreement
The government's decision to not submit in Parliament the agreement reached at the Eurogroup on the 20th of February prompted…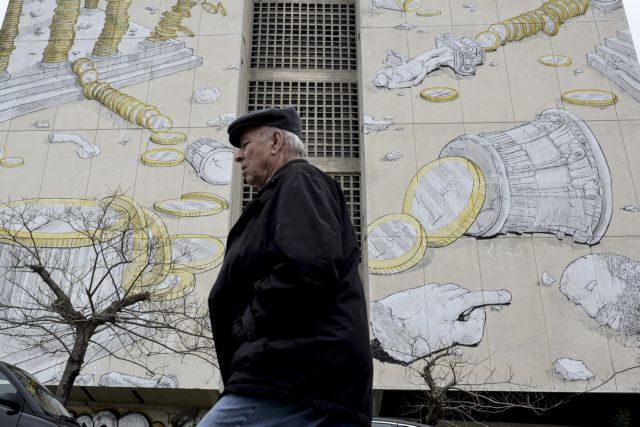 The government's decision to not submit in Parliament the agreement reached at the Eurogroup on the 20th of February prompted the leader of the main opposition party to publicize an alleged copy of said agreement, prompting a new political conflict.
New Democracy claims that the recent agreement is essentially a third amendment of the existing Master Financial Facility Agreement. The main opposition party claims that contrary to government claims, the bailout agreement continues, as evident by recent comments made by the EFSF, IMF and ECB.
Government spokesman Gabriel Sakellaridis responded that the leader of the main opposition must be desperate, as "on the one hand he accuses the government that, in refusing to comply with the bailout memorandum, it is risking the country, while on the other it accuses it of signing to memoranda and keeping them secret".
Mr. Sakellaridis insisted that the government merely extended the previous loan agreement and that the so-called secret text which New Democracy leader Antonis Samaras published on Thursday had already been available online since the end of February.
New Democracy's spokesman Kostas Karagounis responded by accusing the government of keeping the memorandum agreement a secret and not implementing, out of fear from government officers. Mr. Karagounis claimed that government officers lied about not signing a loan agreement extension and stressed how the memorandum and loan agreement are inextricable linked.
In response, government cycles stressed that the bailout memorandum ended on the 25th of January, with the elections and the new Greek government signed an extension of loan agreement, in line with the 20th of February Eurogroup decision. The sources further argued that the current negotiations are based on the Greek proposals, which do not include any recession measures, such as wage and pension cuts or the further deregulation of employment relations.
The government questions what would be the point of continuing negotiations if the bailout memorandum had been signed. The government also notes that its initiatives so far have aimed to address the humanitarian crisis and outstanding debts, in contrast to the infamous "Hardouvelis email", according to which the previous New Democracy/PASOK agreement had already agreed to further measures and pensions cuts for 2015.