Lagarde stresses the need to resume talks with the Greek authorities
The chief of the International Monetary Fund Christine Lagarde argued that it is imperative that the talks with the new Greek…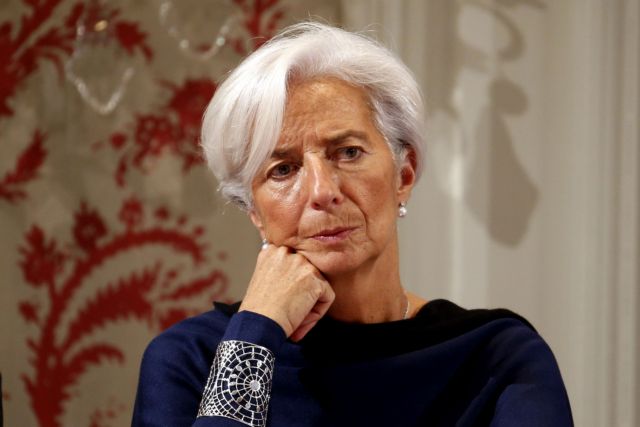 The chief of the International Monetary Fund Christine Lagarde argued that it is imperative that the talks with the new Greek government recommence as soon as possible, in an interview to French daily Le Monde.
Mrs. Lagarde said that it was an IMF priority to initiate talks with the new Greek authorities, particularly regarding structural reforms, in order cover the "lost ground". The French newspaper notes that there in an IMF tranche worth 3.6 billion euros that Greece is still owed, provided it competes troika-mandated reforms.
The IMF chief stressed that there reforms are not austerity measures, but rather meaningful reforms in the State mechanism, tax collection services and judicial procedures.
When asked to comment on Alexis Tsipras intention to restructure the country's debt, Mrs. Lagarde dismissed the possibility of new haircut, claiming that such a development would stir up matters of equality amongst European countries. She added that the internal rules must be respected by all Eurozone members and that they cannot introduce special rules for certain countries.
Regarding the Greek debt though, Mrs. Lagarde note that the IMF would examine a variety of scenarios with the Greek and European authorities, without however getting into further details. French sources however suggest that the upcoming negotiations could focus on the volume, interest rate or repayment period of the debt.