Golden Dawn trials set to begin on the 20th of April
The Appellate Council recent decided to induct 70 Golden Dawn party officers and members on serious criminal organization…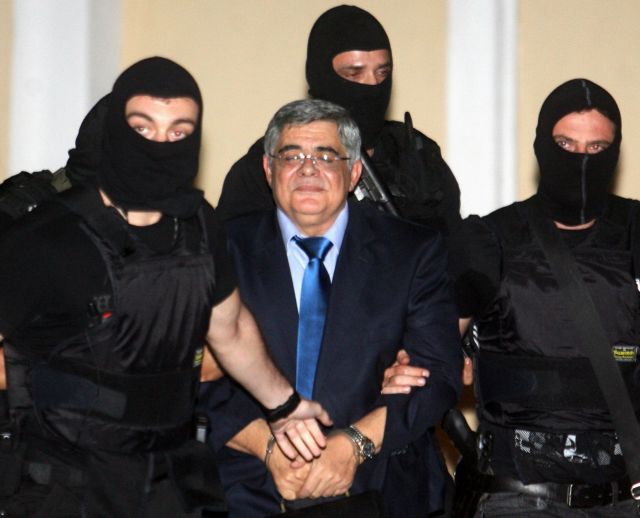 The Appellate Council recent decided to induct 70 Golden Dawn party officers and members on serious criminal organization charges, while their criminal activities included murders and brutal beatings of their "ideological enemies" and foreign citizens. The trial is expected to begin on the 20th of April, by which point the party's leadership will be released from custody, as the 18-month detainment period expires at the end of March.
While there are many witnesses regarding the bulk of the charges against the neo-Nazi supporters, the Convention of Palermo may present legal problems in the criminal organization charge. According to the Convention, a criminal organization explicitly operates in order to gain financial or other material benefits, rather than extreme political ideologies or beliefs.
Despite the difference of opinion though on this matter, the judicial council unanimously argued that the transformation of a criminal organization into a political party does not exclude criminal checks and administering justice. Article 29 of the Constitution provides the right to form a political party, but it does not mean that political freedom can be used to justify the operation of a criminal organization under the cloak of a party.
The case file states that the neo-Nazi party began operating as a criminal organization in 2008, with Nikos Michaloliakos [pictured], Ilias Kasidiaris, Yannis Lagos, Ilias Panagiotaros, Konstantinos Barbarousis, Stathis Boukouras and Christos Pappas being known to authorities. The group initially started a political organization in the 1980s, but later developed into a party with a hierarchical structure.
The party leader Nikos Michaloliakos was the neo-Nazi party's general secretary, followed by the MPs and the "cell leader" of localized groups. As of 2012, when Golden Dawn entered Parliament for the first time, the cell leaders spoke directly to the local party MP, who in turn consulted with the party's leadership for the approval of criminal actions. The party explicitly used violent means against foreigners and those it considered "serious ideological enemies".
Members of the neo-Nazi group were involved in ten murder and attempted murder cases, dating back to 2008, with the murderσ of Pavlos Fyssas and Shehzad Luqman being cases which prompted the criminal investigation. Golden Dawn members and "assault squads" were involved in the attempted homicide of PAME unionists and Egyptian fishermen in Perama, as well as attacks against community centers and social spaces. Many members were tasked with "patrolling" and carrying out "cleansing operations" in down town Athens.
Ακολουθήστε
στο

Google News
και μάθετε πρώτοι όλες τις ειδήσεις
Δείτε όλες τις τελευταίες
Ειδήσεις
από την Ελλάδα και τον Κόσμο, από