Meta intervenes for return of body of Greek killed by Special Forces
It took the intervention of Albania's President Ilir Meta for prosecutors in Tirana to release the body of Konstantinos Katsifas, who was shot dead by Albanian Special Force during a celebration of the October 28 Greek national holiday in the ethnic Greek village of Vouliarates.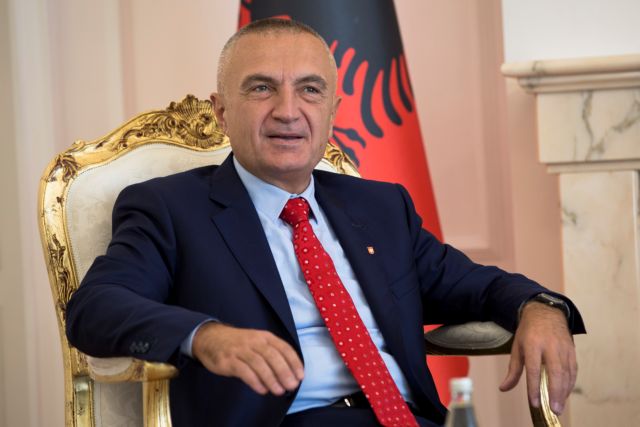 The body of Konstantinos Katsifas, a Greek with dual Greek and Albanian citizenship who was killed by Albanian Special Forces on the October 28 Greek national holiday, will be returned to his family in the village of Vouliarates by tomorrow, 10 days after he was shot dead by Albanian Special Forces.
It took the intervention of Albanian President Ilir Meta to persuade the government and Albanian authorities to hand over the body to the family, after the Tirana Prosecutor's Office, in an unprecedented move, filed charges against the dead man.
Meta is a former prime minister and foreign minister.
After the family requested that the body be handed over for burial, Katsifas' father was called in for interrogation by authorities in Tirana.
A coroner appointed by the family was allowed only five minutes to view the corpse, and he said that the bullet wounds have been sewed up and any possible evidence was thus wiped away. He said that Katsifas did not appear to have been shot at close range.
Meta acted after receiving a letter from Vangelis Dules (Vangjel Dule in Albanian), the leader of the Unity for Human Rights Party, which supports the country's ethnic Greek minority.
Dules' letter highlighted the humanitarian parameter of allowing the family to bury their dead.
A meeting was then arranged between Albania's Prosecutor General Arta Marku, along with Prosecutor's Office supervisor Donika Prela and a group of Meta' advisors.
The Prosecutor's Office indicated that it has completed that part of the investigation involving the coroner's report
During the meeting, Marku offered assurances that tonight or tomorrow at latest the protocol releasing the body from the Tirana morgue will have been signed, so that the family can receive the body.