Major tension in Parliament over TV licensing amendment
The coalition government's controversial TV licensing amendment was approved in Parliament on Thursday evening, with 154…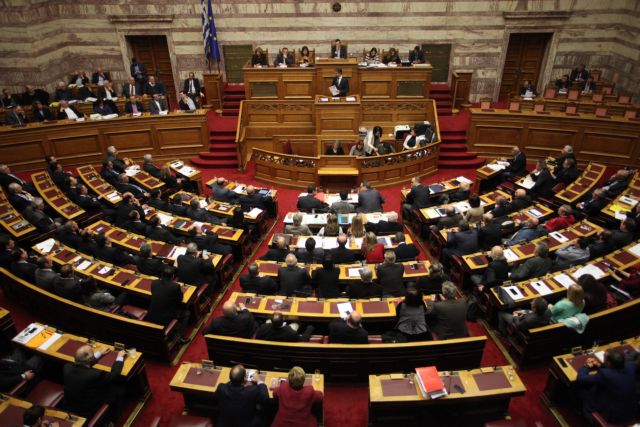 The coalition government's controversial TV licensing amendment was approved in Parliament on Thursday evening, with 154 MPs supporting the initiative, while 102 opposition MPs (New Democracy, PASOK, The River and Union of Centrists) voting against it and 14 (KKE and Golden Dawn) voting present. Another 30 MPs not attend the vote at all, including former PM Kostas Karamanlis and Parliament VP Nikos Kaklamanis. The government's 153 votes were supported by independent MP Nikos Nikolopoulos.
During the debate the preceded the vote, the government and opposition parties took turns blasting each other from the stand, with the Prime Minister Alexis Tsipras claiming that the legislative amendment aims to rid the media sector of corruption and vested interests, while the opposition parties countering that the aim is to control the media.
In his speech PM Tsipras painted a clientelist relationship between businessmen "who are maintained and financed by banks, to support politically bankrupt parties" and the two parties which have governed Greece for the past decades.
"Now it is time for all those who lived like parasites and sucked all the power of Greek society, to give their explanations and go through the cash register to pay their taxes, as well as all those who have sent their untaxed money overseas; for media owners to pay taxes and advertising fees, just like all businesses and put some order in the media, just like in every other EU country" he underlined.
The main opposition leader Kyriakos Mitsotakis responded that the Prime Minister represents vested interests and is "more old than old" and accused the government of attempting to "disorientate". The New Democracy president also accused the Prime Minister of fueling the political uncertainty and wanting to circumvent the national council for radio and television.