Labor Minister presents pension system reform plan to Prime Minister
The Minister of Labor Giorgos Katrougalos submitted his proposal plan for the critical pension system reform to the Prime Minister…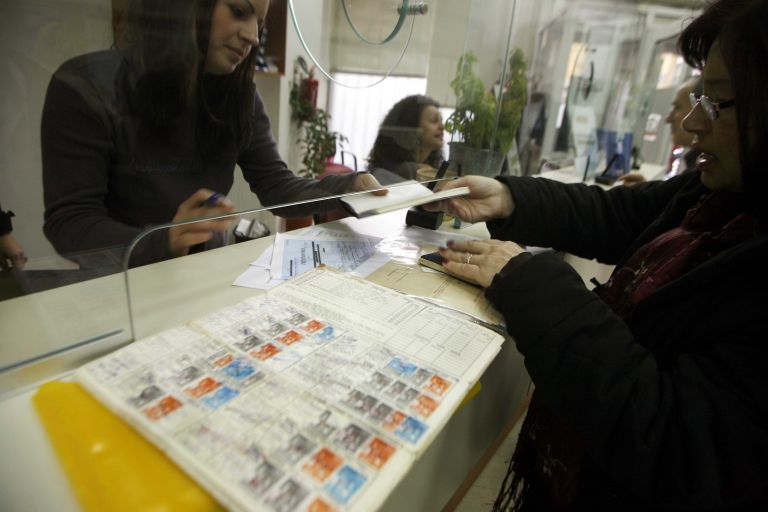 The Minister of Labor Giorgos Katrougalos submitted his proposal plan for the critical pension system reform to the Prime Minister Alexis Tsipras at noon on Wednesday.
According to reports, the plan does not include any cuts in main pensions or supplementary pensions under 170 euros. On the contrary, Mr. Katrougalos' plan includes a 1% increase of employer contributions and 0.5% increase of employee contributions.
Government seeking 700 million euros to avoid main pension cuts
With a new round of negotiations set to begin upon the return of the institutions to Greece in January, the coalition government is trying to find about 700 million euros in order to avoid carrying out new cuts in main pensions.
According to a report in Ta Nea about 300 million euros from this sum could be saved from cuts in supplementary pensions. As such, the remaining 400 million euros would have to come from a revenue increase.
There are two main options that are currently being examined by the government's finance officers: raising insurance contributions and introducing a tax on bank transactions.
In the first case, the government would make the 400 million euros by raising employer contributions by 1% or 0.5% for employers and employees respectively. Greece's creditors however have so far resisted the prospect of raising insurance contributions.
The second scenario being examined involves a 1‰ tax on transactions to support the pension funds, while may generate up to 500 million euros, depending on how the tax is implemented.