Agreement on budget measures, discord on reform measures
The overall message regarding the Euro Working Group teleconference that is scheduled to begin on Wednesday afternoon is…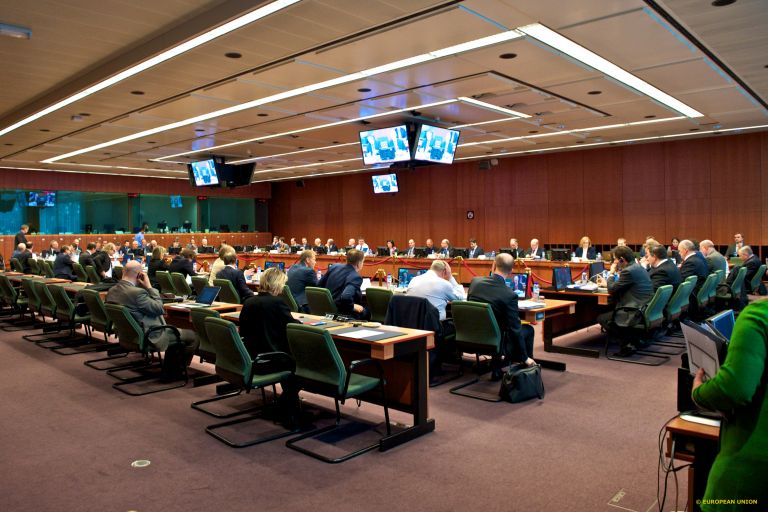 The overall message regarding the Euro Working Group teleconference that is scheduled to begin on Wednesday afternoon is that common ground has been found on the forecasts for 2015-2016, the goals of the financial package and the majority of measures that need to be implemented.
However, as the European Commission's spokesperson Alexander Winterstein commented on Tuesday that "Greece must make the first move", it appears that a few more measures need to be agreed upon between both sides in order to cover the financial gap in the forecasts for 2015 and 2016.
While tow sides appear to have to have come to an overall agreement on the fiscal measures that are deemed necessary, that is not the case on the "deep reforms", particularly in the country's insurance system and the modernization of public administration – primarily tax administration and Justice.
The Finance Minister Yanis Varoufakis has argued that in order to effectively address the problems stemming from the insurance system, more time is needed so that a solution can be reached after careful consideration. Similarly, more time and consideration is necessary to address the employment issues, which have caused friction with the creditors.
Greece's creditors on the other hand demand a restriction of early pensions and to maintain the "zero deficit clause" in supplementary pension funds, so as to not further burden the budget.
Meanwhile, the Independent Greeks are skeptical and react against the possibility of abolishing the reduced VAT rates of the islands for popular tourist destinations (such as Myconos and Santorini). The government is also trying to find alternative measures and ways to subsidize remote islands.
Regarding privatizations, the government has committed to the sale of a 51% majority stake in the Port Authority of Piraeus (OLP) and the concession of regional airports. A new tender will be launched for the OLP sale, with significant interest expressed by foreign investors.