Farmers vow to support the blockades in Larissa and Imathia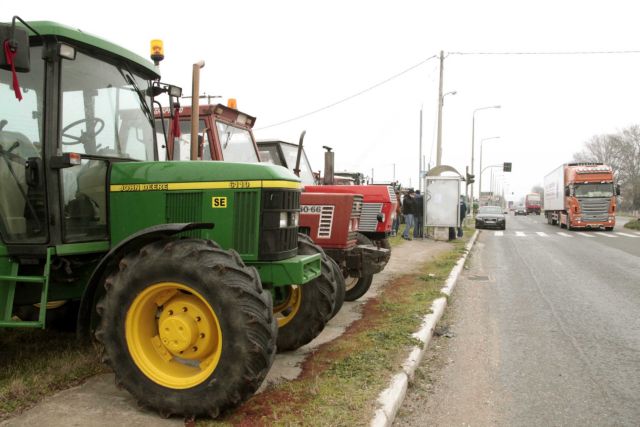 The two road blocks at the Nikea junction outside Larissa and at the Kouloura junction on the Egnatia Road are quickly becoming a rallying point for farmers from all over Greece.
Road blocks have also been set in Alexandria, at the western entrance to the city, in Naousa at the railway station junction and at the Melissi and Gypsochori junction. Two further blockades have been set up at Plevroma and Mavrovouni junction.
The vice president of the "Spontaneous Farmer Movement" in Imathia Kostas Lioliopoulos told the Athens News Agency that the farmers would decide on cutting off traffic at the Kouloura road block and whether to visit the Ministry of Finances in Athens.
Members of the "Farmer Initiative" spoke to Vima and reveled that they expected farmers from Naousa and Alexandria to reinforce the block at Kouloura on Wednesday. Other unionists have estimated that farmers from Evros and Serres are also ready to take to the streets.