TIF encircled by protesters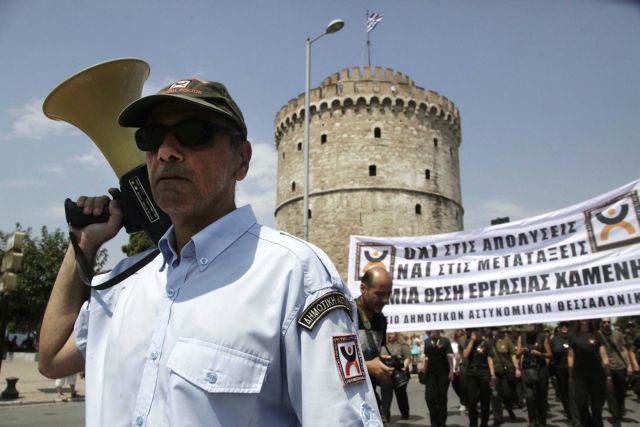 The city of Thessaloniki is expected to be swamped with protesters on Friday and Saturday, for the duration of the annual International Trade Fair.
To that end, the Police have arranged to deploy about 3,500 police officers, while emergency traffic arrangements have been announced to reduce the traffic congestion in the city. The Chief of the Hellenic Police Papagianopoulos will personally visit the city.
On Friday representatives of the Hellenic Police, the Fire Brigade and Coast Guard will host a rally at the White Tower at 18:00.
GSEE and ADEDY, the country's largest trade unions, have organized their rally for 18:00 on Saturday, at the Venizelos statue. PAME's rally will take place at the nearby Aristotelous square.
Residents from Halkidiki against the controversial mining operations will protest at Agia Sofia square at 18:00. Members from the Anarchist Movement of Thessaloniki are also expected to participate in the protest.