Kammenos: "Migration is not solely a Greek issue, but rather a European one"
The Minister of National Defense Panos Kammenos estimated that the migration problem is "too big" and that Greece will be…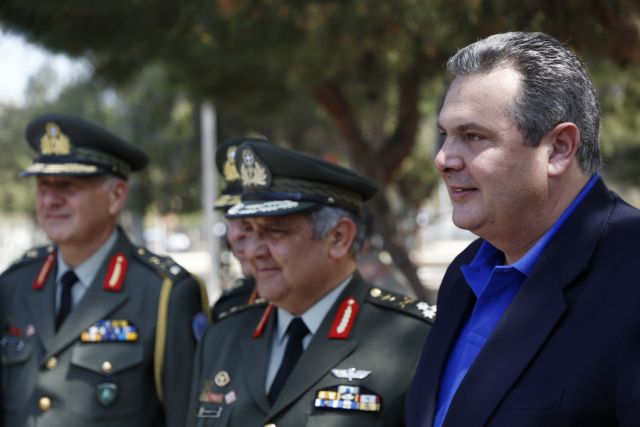 The Minister of National Defense Panos Kammenos estimated that the migration problem is "too huge" and that Greece will be unable to cope with the number of migrants and refugees from the Middle East.
Mr. Kammenos told ANT1 that "the wars in the Middle East will cause thousands to migrate, but this issue is not Greek; it is one thing to say I will close the entrance and another to see the sea filled with children. The EU must accept that they are refugees who cannot remain on the islands". He also noted that the recent waves of migration are raising health concerns.
Furthermore Mr. Kammenos stressed that funding should go towards the construction of hospitality facilities, rather than to Frontex. The Minister argued that these facilities should not be built on the islands though, as it would merely encourage human traffickers and called for stricter penalties on human trafficking.
Additionally, the Minister of National Defense took the opportunity to call the European Union to pressure Turkey into implementing the Dublin Regulation.
Finally, the National Defense Minister claimed that his comments regarding jihadists heading to Berlin, should Greece not stabilize, were misconstrued. Mr. Kammenos explained that his comments were not meant to be taken as a threat, but rather a description of a reality, due to the sharp rise of migration.