Gerovasili slams New Democracy over stance on social security reform
The coalition government spokesperson Olga Gerovasili lashed out against the main opposition party New Democracy over its…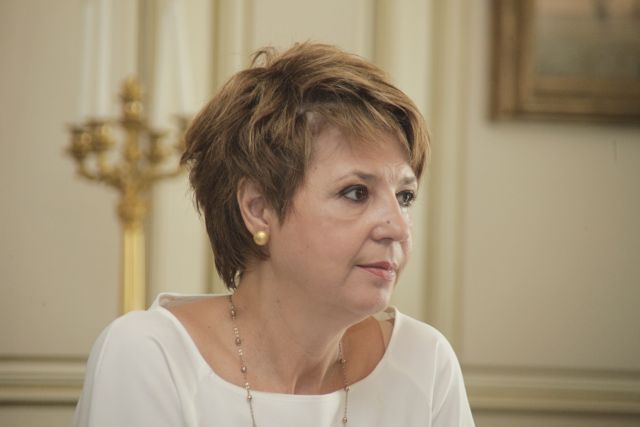 The coalition government spokesperson Olga Gerovasili lashed out against the main opposition party New Democracy over its stance on the plans for a social security reform that were presented by the Minister of Labor on Monday.
"In 2010, the average pension was 1,480 euros and when New Democracy and PASOK handed over power, it amounted to just 863 euros" she underlined and called the two opposition parties to "stop siding with the troika".
Mrs. Gerovasili added that the government proposal will not cause any pension cuts and explained that as of 2018, when the GDP is expected to grow, the pensions will increase, in contrast to what has occurred in recent years.
In concluding her statement, Mrs. Gerovasili called for everyone to rally together to avoid the collapse of the country's social security system.
New Democracy issues response
The provisional president of New Democracy Yannis Plakiotakis responded to the government spokesperson and accused Prime Minister Alexis Tsipras and his cabinet of reneging on the campaign pledges to end austerity and abolish the ENFIA, among others. Mr. Plakiotakis further argued that the government is fully aligned with the country's creditors, in spite of what it may claim.