HIV/AIDS support group protests antiretroviral drug shortages
The "Positive Voice" support group for people who live with HIV/AIDS organized a protest outside the Laiko hospital on Tuesday…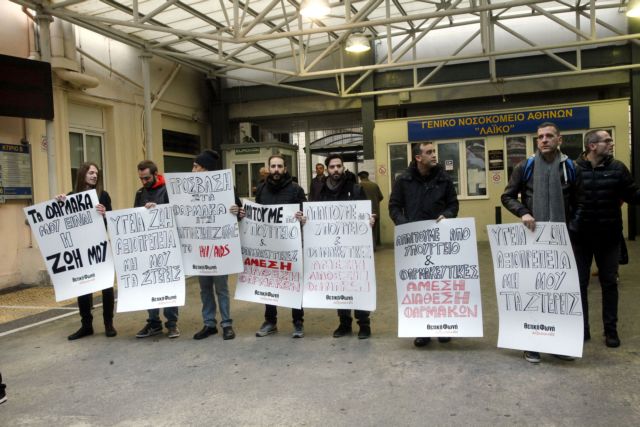 The "Positive Voice" support group for people who live with HIV/AIDS organized a protest outside the Laiko hospital on Tuesday morning, over the serious shortage of antiretroviral drugs in Greek hospitals.
In a statement, the group demands that the Ministry of Health takes the necessary actions to restore availability of the medication and to respect the dignity, health and lives of the people who live with HIV/AIDS. The group also favored the creation of a drug shortage watchdog and a negotiation committee for expensive and experimental medication.
The recent austerity reforms in healthcare and cuts have put a major strain on Greece's healthcare system, causing serious shortages in certain drugs.
The group's communications and claims officer Giorgos Tsiakalakis told journalists that he intends to press charges for the antiretroviral drug shortage, arguing that it constitutes a violation of fundamental rights and is a direct threate against the life and health of people with HIV/AIDS.
Mr. Tsiakalakis added that one of the main problems is that antiretroviral drugs are purchased via the central hospital budget and requested that they be bought independently to ensure that patients have full access to medication.