GSEE proposal aims to reduce unemployment rate by 10% in three years
The Labor Institute of the general worker confederation GSEE has published a study on guaranteed employment proposal…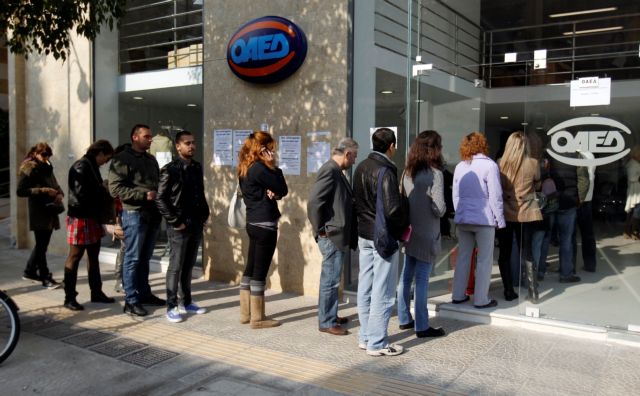 The Labor Institute of the general worker confederation GSEE has published a study on guaranteed employment proposal, according to which the government may be able to cut the rate of employment from 26.6% to 16.6% within three years.
According to the guaranteed employment program the State will act as a "last resort employer" and provide about 430,000 jobs. The net wages provided must ensure a minimum degree of dignified survival, which the institute argues must be greater than 400 euros per month.
The study examining three different wage scenarios – 495, 545 and 594.26 euros – all of which are higher than the entry level wage of 431.75 euros. In all three cases that this will help push minimum wages upwards, but more importantly it will help improve demand in the Greek economy, which in turn will have a positive impact on the private sector.
In turn, the government will see its annual tax revenue increase by 526 million euros from VAT and by a further 47 million euros from taxation on business profits. The proposal could see the rate of poverty drop by at least 15%, while the benefits for the pension funds are estimated to be bout 3.5 billion euros.
Funding for the GSEE Labor Institute's ambitious proposal could come from resources such as solidarity contributions and NSRF program, or other resources which may not affect the fiscal consolidation, such as fines from tax violations. About 204 million euros are needed for each year of the program, or about 820 million euros for the next four years.