One step closer towards an agreement at the Euro Working Group
The Euro Working Group on Wednesday examined the Greek government's proposals one by one, to "clear the table" in order to…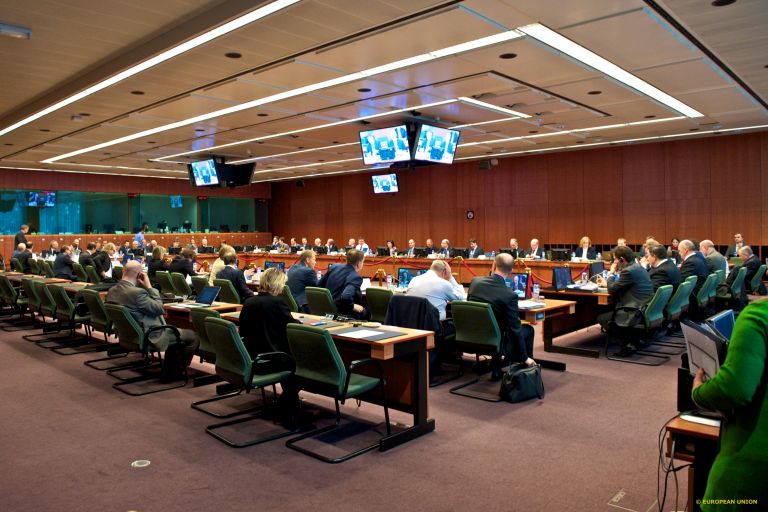 The Euro Working Group on Wednesday examined the Greek government's proposals one by one, to "clear the table" in order to come to an agreement. The discussion between the partners and technical advisers focused on the points of difference, to ensure the greatest possible consensus.
The Greek side appears to be rather confident that there will be a positive outcome in their negotiations with the institutional representatives of the country's creditors. When asked to comment, they estimated that the progress achieved is within the overall direction of the ideas and proposals submitted at the Eurogroup by the Minister of Finances Yanis Varoufakis.
Overall, the Greek side is pleased with the progress, however it is pointed out that many issues remain unresolved. The estimation though is that an agreement will be reached at the upcoming informal council of the Eurozone Finance Ministers in Latvia, which is scheduled in two weeks.
Reports suggest that the Greek side has committee to introducing a bill in Parliament on tax-related measures and the VAT by the 21st of April, in order to come to an agreement with the Eurogroup on the 24th of April.
The recent 26-page list of reform proposals submitted by Mr. Varoufakis was the launching pad for Wednesday's talks, with some European sources claiming that Greece presented additional supplementary fiscal measures, in an effort to approach partner demands. These additional measures were said to increase revenue by a further 1 billion euros.
Although the nature of these measures has not yet been publicized, early reports suggest that the Greek negotiators were pressed by the creditors to commit to changes to the insurance system and VAT exemptions.
The Greek side was represented in these talks by the General Secretary of Fiscal Policy Nikos Theoharakis.