SYRIZA praises Avramopoulos over Stability Pact comments
The main opposition party SYRIZA praised the intervention of European Commissioner Dimitris Avramopoulous, regarding the…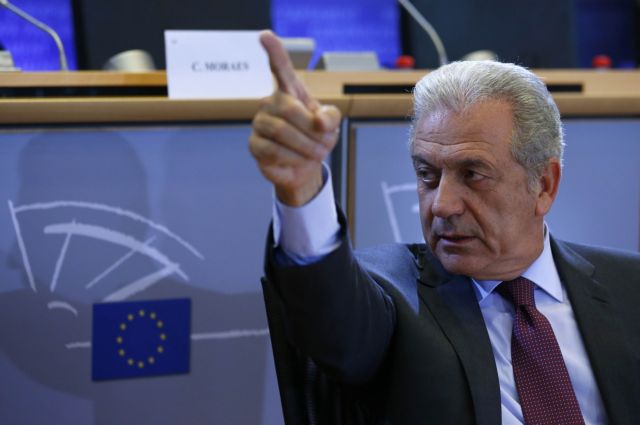 The main opposition party SYRIZA praised the intervention of European Commissioner Dimitris Avramopoulous, regarding the need for greater flexibility of the Stability Pact for the countries in the European South.
In its statement SYRIZA noted that Mr. Avramopoulos' intervention was "significant" and argued that the Greek government should have done so "a while ago", instead of "supporting the harshest terms of austerity, which is strangling the Greek economy".
As expected, SYRIZA's statement has fueled rumors that the veteran New Democracy officer may be considered as a candidate in the Presidential elections that will follow the general elections at the end of January.
Should Mr. Avramopoulos be a Presidential candidate, then a SYRIZA-led government would have a greater chance of achieving a consensus on the domestic front, while also being in the position to appoint its own European Commissioner to replace Mr. Avramopoulos.