SYRIZA responds to Stournaras' "political intervention"
The main opposition party's spokesman Panagiotis Skourletis lashed out against the governor of the Bank of Greece Yannis…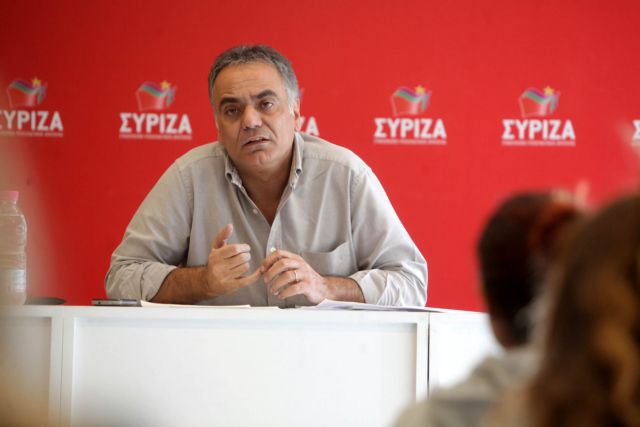 The main opposition party's spokesman Panagiotis Skourletis [pictured] lashed out against the governor of the Bank of Greece Yannis Stournaras, in response to comments which were interpreted as a political intervention.
Mr. Skourletis told journalists that Mr. Stournaras has probably not come to terms with the idea that he is no longer Minister of Finances" and accused him of acting provocatively against the Greek banking system. He added that Mr. Stournaras committed an institutional faux pas and that he has a huge responsibility.
When asked whether Mr. Stournaras would stay on as Governor at the Bank of Greece, in the event of SYRIZA coming to power, Mr. Skourletis responded that "everyone is being evaluated and all options are open".
The SYRIZA spokesman also dubbed the rumors of a President being elected in the third vote on the 29th of December as "wishful thinking".