Keratsini mayor accuses police of "fascist brutality" and provocations
The mayor of Keratsini Christos Vrettakos told reporters that "fascism in uniform struck Keratsini" in reference to the clashes…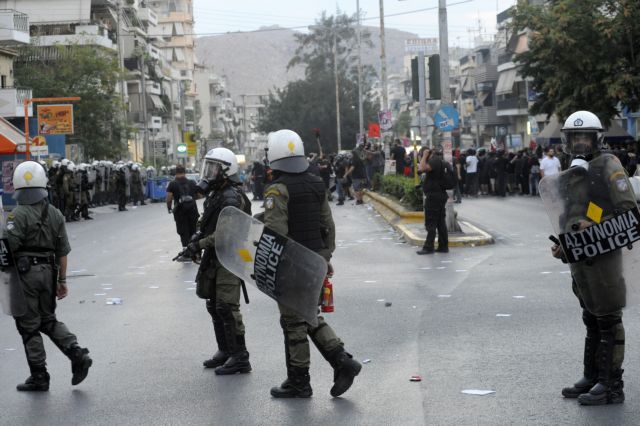 The mayor of Keratsini Christos Vrettakos told reporters that "fascism in uniform struck Keratsini" in reference to the clashes which broke out between riot police and protesters at the peaceful march on Thursday. Mr. Vrettakos argued that police explicitly aimed to break up the peaceful antifascist demonstration.
The mayor alleged that "30 undercover police officers dressed in black" acted as provocateurs and when protesters tried to stop them, riot police assaulted people without cause. Mr. Vrettakos stressed that the police "wanted to terrorize the city".
Members of the Nikea chapter of SYRIZA who attended the march backed up Mr. Vrettakos' serious allegations. The SYRIZA protesters claim to have taken a police officer ID card off one of the black-clad protesters who participated in damaging storefronts in Keratsini.
Amongst the people injured in the clashes were three photo reporters. The police made extensive use of tear gas, which resulted in the demonstrators splitting in three large groups. The police announced that 73 demonstrators were detain, of whom 64 were later arrested.