PASOK officers condemn criticism against party leader Venizelos
The Monday evening appearance of PASOK leader Evangelos Venizelos at an event organized to celebrate the 40th…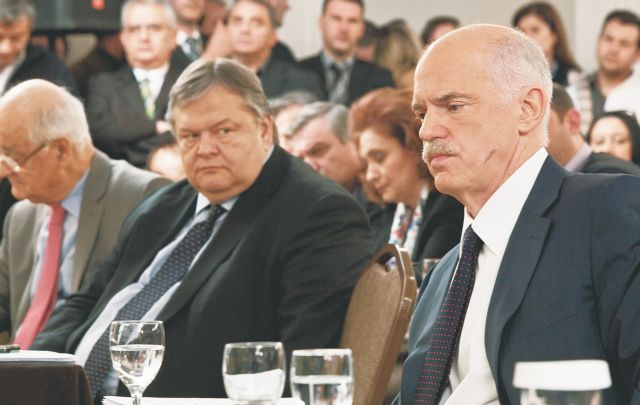 The Monday evening appearance of PASOK leader Evangelos Venizelos at an event organized to celebrate the 40th anniversary of PASOK's foundation prompted fierce reactions and booing from audience members.
The party's Parliamentary Group secretary Panagiotis Rigas commented on SKAI TV that the reactions and booing against the party leader were "the funny version of a 'political jihad' and fanaticism". Mr. Rigas attributed the "wretched actions" to a group of "50 or 100" who "do not express PASOK's culture".
Similarly, the Minister of Education Andreas Loverdos argued on Mega Channel that "most people did not condemn [Mr. Venizelos] and were there to show that the country needs the democratic faction". Mr. Loverdos added that PASOK is a bastion of stability and has offered a lot in its forty years, but feared that effect the recent reactions may have.
PASOK Facebook post "adds fuel to the fire"
A rather scathing post by a PASOK officer on the party's official facebook account added fuel to the fire, prompting the party to delete the post and offer an apology.
In the original facebook post, the author noted that "the fans (indignant people – assault squads) of the man whose party won the 2009 general elections with a 44% rate and managed (!), after two years as Prime Minister, to form a coalition government with the Right of Samaras and Karatzaferis, were calling you to return to get rid of the Right!…"