UNICEF organizes telemarathon for child refugees on Monday
Since the start of the year 912,713 refugees and migrants have crossed over into Europe by sea, with about one of five being…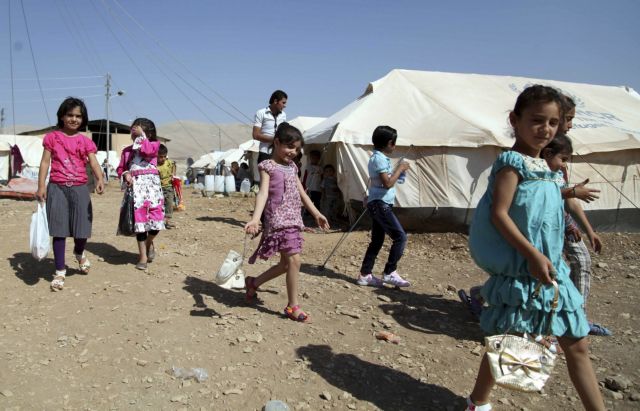 Since the start of the year 912,713 refugees and migrants have crossed over into Europe by sea, with about one of five being a child, according to UNICEF. In Greece, the child arrivals amount to about a quarter of the 768,916 refugees.
In order to tackle the major humanitarian crisis that is being caused and deeply affecting children, UNICEF has organized a telemarathon for Monday, 14th of December. With the onset of winter and deterioration of weather conditions, children are especially vulnerable, both physically and psychologically.
UNIFEF aims to collect 14 million dollars in order to provide the necessary relief and support to underage refugees and migrants arriving in Europe. These funds will go towards setting up appropriate reception centers and provide necessary information on healthcare and nutrition. Technical support and guidance will also be provided, in an effort to protect against bullying and trafficking.
In Greece the telemarathon will be hosted by ERT2 and ERT3 from 6pm onwards. A host of Greek celebrities will appear in the telemarathon, including Marilena Katsimi, Seraphim Silas, Smaragda Karydi, Giorgos Lianos, Vicky Hatzivasiliou, Stamatina Tsimtsili, Kostas Frangolias, Giorgos Kapoutzidis and Eleni Balatsinou.
Donations can be made by contacting UNICEF by phone at 210-7761500 and the donation hotline at 801-500-12345, by texting the word ΠΑΙΔΙ at 19059 until Wednesday (1.23 euros + VAT, per SMS) or by visiting www.unicef.gr. Alternatively, donations can be made directly via a bank deposit in the following accounts:
National Bank: 169 / 480020-64
Piraeus Bank: 5049-022842-011
Alpha Bank: 115 00 2002 017649
Eurobank: 0026-0102-14-0100540998
Attica Bank: 069 / 54799691
HSBC: 002-066694-130