ELSTAT: Unemployment rises to 26.1% in fourth quarter of 2014
The Greek statistics authority ELSTAT has published its latest figures on the labor force, according to which the rate of…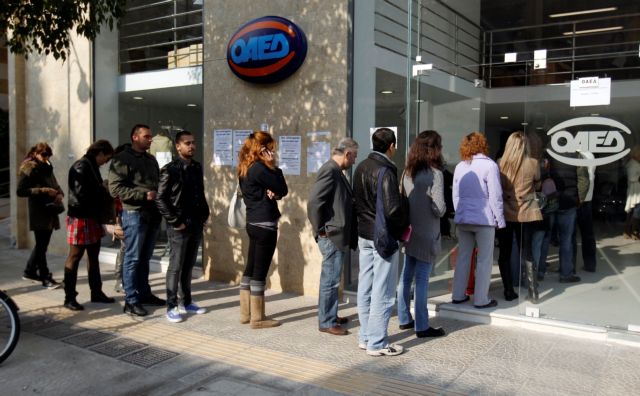 The Greek statistics authority ELSTAT has published its latest figures on the labor force, according to which the rate of unemployment rose to 26.1% in the fourth quarter of 2014, from 25.5% in the third quarter of the same year.
ELSTAT's published figures show that in the fourth quarter (October to December) there a total of 3,535,274 were employed, while 1,245,854 were unemployed. Unemployment affects women (29.6%) harder than it affects men (23.3%), even amongst young people (51.5%), where 56.9% of women aged 15 to 24 are out of a job.
Of the 1,245,854 unemployed, 16% reported that they were exclusively seeking full-time employment, while 78.1% claimed that while preferring full-time employment would settle for a part-time job. The remaining 5.9% either sought out a part-time or was not bothered if it was full or part-time.
About 6.1% of those registered as unemployed rejected a job offer, primarily because the location was unsuitable (25.3%), the working hours were unfavorable (20.2%) or payment was not enough (19.7%).
ELSTAT's full, detailed figures and tables are available online.