Tsipras to address major issues at SYRIZA's Parliamentary Group meeting
The recent developments on the European front has increased the pressure on recently-elected Prime Minister Alexis Tsipras…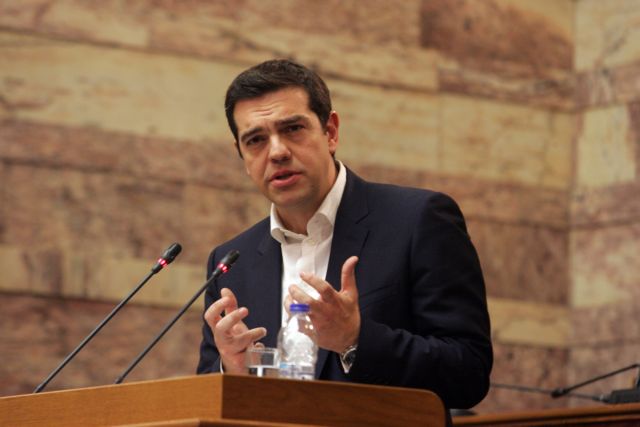 The recent developments on the European front has increased the pressure on recently-elected Prime Minister Alexis Tsipras, who is expected to address the major problems the country faces at his party's Parliamentary Group meeting on Tuesday.
On the domestic front there is uncertainty regarding the government-sponsored candidate in the upcoming Presidential election. Mr. Tsipras seems to favor a moderate choice from the center-right, such as Dimitris Avramopoulos, in order to appease his critics and build greater alliances.
Within SYRIZA though there are serious reservations over such a possibility, with a significant part favoring a candidate from the left or center left, repeating the party's election campaign slogan of now being the time of the left. These voices within SYRIZA also argue that such a choice would further harden the Greek stance against the creditors.
Mr. Tsipras however is also facing criticism for his appointment of Yanis Varoufakis as Finance Minister. Although the government fully backs Mr. Varoufakis against foreign media reports and in relation to the ongoing negotiations, some of Mr. Varoufakis' statements – such as his agreement with Mr. Manos on suspension of funding towards local government bodies – have caused reactions within the government. Interior Minister Nikos Voutsis is said to have vocalized his disagreement with Mr. Varoufakis over the matter.