Antonis Samaras admits his party's defeat in general elections
The leader of New Democracy Antonis Samaras made his first statement after the publication of elections polls and official…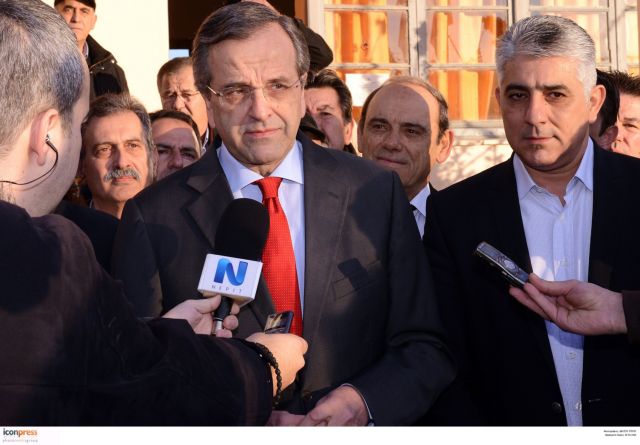 The leader of New Democracy Antonis Samaras made his first statement after the publication of elections polls and official projections, where he admitted his party defeat in the 2015 general elections.
Mr. Samaras stated that he was "proud" of his party's performance and that he respects the decision of the Greek people. Regarding his actions as Prime Minister he noted that he has a "clear conscious" because he "received the country on the brink of catastrophe".
The ND leader claimed to have seen the country overcome the recession, restore credibility and set the foundations for growth. He admitted to taking painful measures, making errors and committing injustices, but asserted that he "averted the worse".
Regarding the future, he stressed the need for consensus and noted that he was "passing on a country without deficits, a country that is exiting the crisis, a country that is a member of the EU and the euro" and expressed his wish that the new government maintains these conquests.
In concluding, Mr. Samaras sated that he told the Greek people the truth until the end, in reference to his grim predictions should SYRIZA come to power and argued that despite the defeat, his party will play «a decisive role in future developments, as a guarantor of stability, security and reforms".