Dendias and Hahn arrange Thursday meeting to discuss new NSRF
The European Commissioner for Regional Policy Johannes Hahn will be visiting Athens on Thursday in order to meet with the Minister…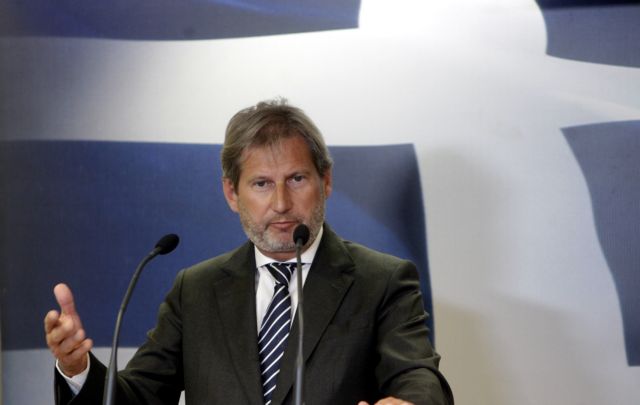 The European Commissioner for Regional Policy Johannes Hahn will be visiting Athens on Thursday in order to meet with the Minister of Growth Nikos Dendias.
Amongst the issues to be discussed at the meeting on Thursday are the Greek plans for the 2014-2020 period, as well as the NSRF programs that are of particular interest to the European Commission.
In late May the European Commission approved the Greek NSRF worth 26 billion euros, which in turn will support intitiatives designed to tackle unemployment and poverty, while supporting vulnerable social groups.
In a recent interview to the Austrian media, Mr. Hahn had pointed out that there was a "change of culture" and understanding for the need for change in Greece.
Mr. Hahn argued that this will encourage further change to take place and also noted that the crisis triggered a painful "cleansing».