The "Group of Popular Fighters" claims SEV bomb attack
The Group of Popular Fighters (OLA) militant group has claimed responsibility for the bomb attack that was carried out against…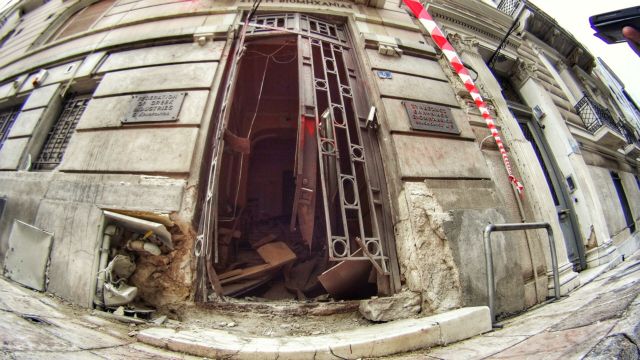 The Group of Popular Fighters (OLA) militant group has claimed responsibility for the bomb attack that was carried out against the central offices of the Hellenic Federation of Enterprises (SEV).
Although the Police had suspected that one of the newer groups was behind the attack, confirmation only came via a USB drive that was reportedly found in Exarchia on Monday and contained a 32-page proclamation.
The OLA group has previously carried out armed attacks against the Israeli embassy and the residence of the German ambassador in Athens, this was the first time they used explosives. It is believed that the group has close times with Nikos Maziotis, a leading member of the Revolutionary Struggle, although he has denied any involvement.