ERT journalists meet with State Minister to discuss reopening
Representatives from ERT met with the Minister of State Nikos Pappas on Tuesday in order to discuss the reopening of the…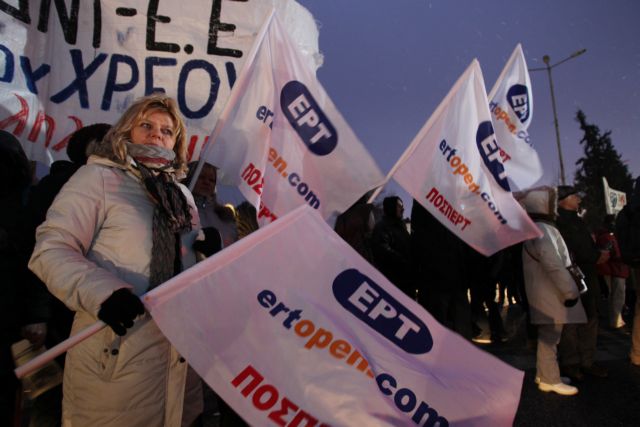 Representatives from ERT met with the Minister of State Nikos Pappas on Tuesday in order to discuss the reopening of the former public broadcasting service, which the previous government shut down without warning and the current one promised to restore.
Mr. Pappas assured the journalists that the government is preparing a bill to restore ERT and that it will take about a month until broadcasts can resume. The two sides agreed to design a truly public broadcasting body that will serve society and contribute to information and culture.
On their behalf, the journalists requested that ERT resumes operations with the structure it had when it was shut down in June 2013 and that dismissed ERT employees are allowed to return to their posts, should they desire to do so.