Samaras and Rajoy discuss terrororism and migration in Athens
The Prime Minister of Spain Mariano Rajoy is expected to visit Athens on Wednesday, where he is scheduled to meet with his…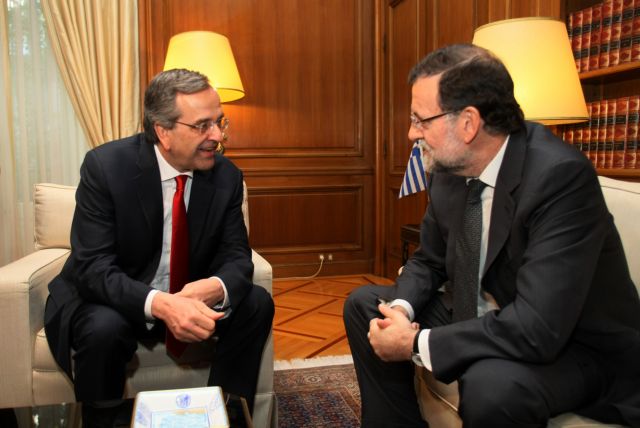 The Prime Minister of Spain Mariano Rajoy is expected to visit Athens on Wednesday, where he is scheduled to meet with his Greek counterpart Antonis Samaras. The two PMs have arranged to meet at 10am.
According to Spanish daily El Pais, officially the visit is to bolster bilateral relations between the two countries, however the visit is to provide support to Mr. Samaras ahead of the critical elections at the end of the month. Mr. Rajoy and Mr. Samaras also met in Paris on Sunday, where they attended the march against terrorism.
Samaras: "The Spanish people helped us, we will pay back the money"
According to the press conference that followed their meeting, the main subjects on the agenda of two Prime Ministers was migration and international terrorism.
Mr. Samaras referred to the excellent relationship between Greece and Spain and praised the Spanish PM and people for showing their support towards the Greek people. The Greek PM stressed that "the Greek people recognizes this and will pay back the money it borrowed".
On the other hand, the Spanish Prime Minister lauded the efforts of Mr. Samaras and argued that defending the euro must be everyone's goal, while joining the battle against the crisis.