Value of fruit and vegetable exports reduced by 4% in 2014
The value of Greek fruit and vegetable exports between January and October 2014 were found to be 765,394,589 euros – about…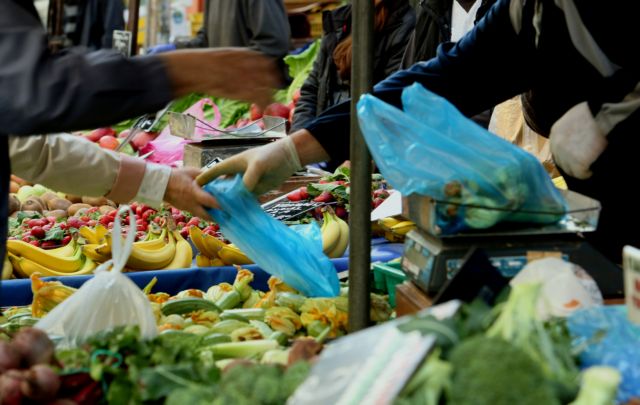 The value of Greek fruit and vegetable exports between January and October 2014 were found to be 765,394,589 euros – about 4% less compared to the same period last year, despite a 7.8% and 8.1% increase of the volume of fruit and vegetables respectively.
While the value of exports appeared to be on the rise at the start of the year, things changed dramatically in the second half of 2014 when Russia imposed an embargo on produce from European Union in August. This caused a 7.1% drop in value and 14.7% drop in the volume of produce, with exports dropping by 13% and 11% in September and October compared to the same months in 2013.
Despite the Russian embargo though, the exports of Greek produce increased by 3.5%, with Russia importing about 75,708 tons of produce worth 72,813,207 euros, followed by Serbia, FYROM and Albania. Retail prices however, were reduced. The exports to Russia in the ten-month period in 2014 were reduced by a considerable 31.1% in volume and 35.1% in value.
During the same period about 213,083 tons of fresh vegetable worth 137,342,877 euros were imported to Greece, along with 206,996 tons of fruit worth 221,651,383 euros. The main fruit and vegetables that were imported were bananas, potatoes, lemons, apples, tomatoes and pineapples.
| | | | |
| --- | --- | --- | --- |
| | Product | Value (in euros) | Weight (tons) |
| 1 | Bananas | 70,331,218 | 116,398 |
| 2 | Potatoes | 42,097,681 | 104,811 |
| 3 | Lemons | 12,395,308 | 12,932 |
| 4 | Apples | 8,249,302 | 14,115 |
| 5 | Tomatoes | 5,783,604 | 7.919 |
| 6 | Pineapples | 3,012,104 | 5,275 |