Prosecutors summon four Golden Dawn MPs for questioning
Four Golden Dawn MPs – Eleni Zaroulia, Michalis Arvanitis, Nikos Kouzilos and Dimitris Koukoutsis – have been summoned by prosecutors Ioanna Klapa…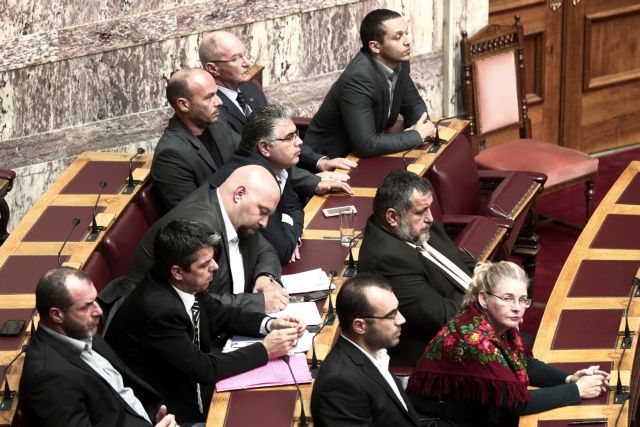 Four Golden Dawn MPs – Eleni Zaroulia, Michalis Arvanitis, Nikos Kouzilos and Dimitris Koukoutsis – have been summoned by prosecutors Ioanna Klapa and Maria Dimitropoulou to address charges of establishing and directing a criminal organization, in accordance with article 187 of the Penal Code.
The four MPs were summoned after their immunity was lifted in Parliament. The neo-Nazi party's spokesman Ilias Kasidiaris, who also faces charges related to fire-arm possession and intent to supply a criminal organization, will be summoned separately over the next few days.
According to the President of Parliament Evangelos Meimarakis, the discussion regarding the immunity lift of the four Golden Dawn MPs as well as the prosecution's request will likely be discussed after the upcoming European elections.