Korydallos prison infirmary death prompts outrage on Twitter
A 75-year-old man who was being treated at the infirmary of the Korydallos prison facility passed away on Sunday. According to…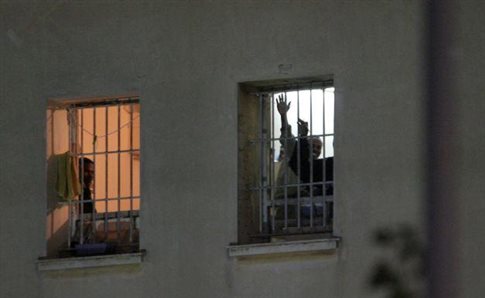 A 75-year-old man who was being treated at the infirmary of the Korydallos prison facility passed away on Sunday. According to a twitter account managed by inmates, the 75-year-old was imprisoned over bad checks.
Prison inmates have repeatedly filed serious complaints over the quality (or lack thereof) of health services provided by the prison facility's infirmary.
The 75-year-old's death was widely reported online via the #save_kolastirio hashtag, with many twitter users expressing their anger at the latest death.
ΔΥΣΤΥΧΏΣ..ΑΛΛΟΣ ΕΝΑΣ ΝΕΚΡΟΣ ΣΤΟ @kolastirio ●ΑΛΛΗ ΜΙΑ ΘΑΝΑΤΙΚΗ ΚΑΤΑΔΙΚΗ ΠΟΥ ΕΚΤΕΛΕΊΤΑΙ●ΠΟΣΟΙ ΑΚΌΜΑ ???? @nikospappas16 @atsipras @ElenaBec

— ΚΟΛΑΣΤΗΡΙΟ ΚΟΡΥΔΑΛΟΥ (@kolastirio) Δεκέμβριος 27, 2015
A 75 y.o. man died today in @kolastirio prison infirmary. His crime: bad cheques. See #save_kolastirio for more. https://t.co/p4G1YBiHbp

— ecpoir (@ecpoir) Δεκέμβριος 27, 2015