Tsipras and Lagarde discuss negotiations as IMF concerns grow
With the pressure from the latest developments mounting on and the International Monetary Fund's stance troubling the…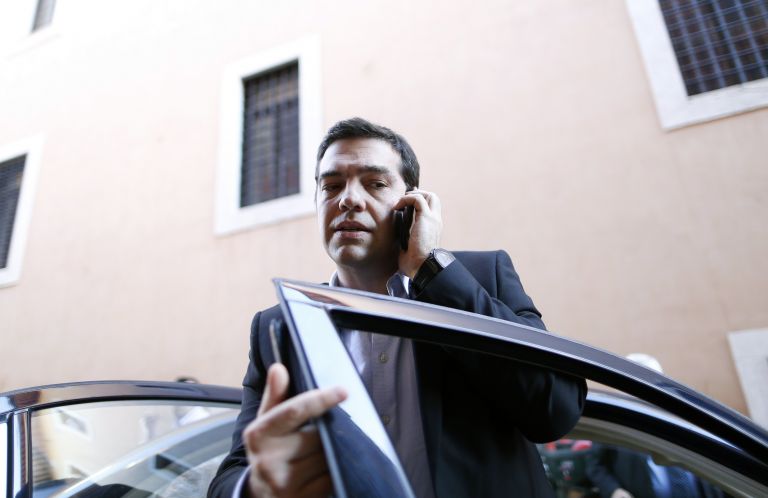 With the pressure from the latest developments mounting on and the International Monetary Fund's stance troubling the government, Prime Minister Alexis Tsipras contacted the IMF's general director Christine Lagarde on Monday.
According to the IMF spokesperson, the two discussed the current state of the negotiations between Greece and three institutions and how to push forward policy priorities. It has been suggested that the IMF is attempting to disassociate itself from rumors that it is stalling the progress in negotiations by posing demands.
Financial Times on the IMF and Greece
A report in the Financial Times suggests that Greece is currently off-track, as far as the current 172-billion-euro program is concerned, with the IMF warning that it will suspend any further payments to Greece, unless the Eurozone decides to write off a significant portion of the debt. The report further supports the IMF threat to withhold the 7.2 billion euro payment to Greece, as Athens is desperately trying to avoid a bankruptcy.
Should Greece not collect his payment, they it is in danger of running out of cash by the end of May, while Eurozone official appear to be against the possibility of debt relief. The FT report however stressed that the IMF support is important, both for the funds it provides, as well as the political support it offers to the program.
Two Eurozone officials are cited in the FT report, who claim that during the recent Eurogroup in Latvia, the IMF's Poul Thomsen told them that Athens was on the right path for a 1.5% primary deficit, when the program provided that Greece would achieve a 3% GDP primary surplus for 2015.
Bild reveals Tsipras-Merkel phone call
The German newspaper Bild has revealed that the Greek Prime Minister had a telephone discussion with German Chancellor Angela Merkel, shortly before the critical meetings of Varoufakis, Dragasakis and Tsakalotos in Paris, Brussels and Frankfurt. According to the report, the two discussed the next moves of the Greek government.