Varoufakis: "Previous governments responsible for QE exclusion"
The Minister of Finances Yanis Varoufakis has accused the previous two governments for Greece's exclusion from the…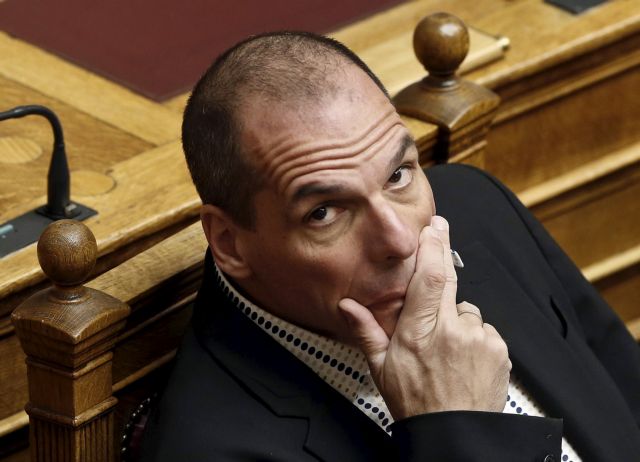 The Minister of Finances Yanis Varoufakis has accused the previous two governments for Greece's exclusion from the European Central Bank's quantitative easing program, in response to a question posed by New Democracy MP Nikos Dendias in Parliament.
Mr. Dendias accused the government of causing a credit crunch, while the ECB is "flooding" the Eurozone with 1.1 trillion euros via its ambitious quantitative easing program. This program allows the ECB to purchase state bonds in order to maintain liquidity and stability in the Eurozone.
In response, Mr. Varoufakis referred to a statement by ECB president Mario Draghi from the 22nd of January, according to which Greek bonds would be excluded from the quantitative easing program irrespective of the outcome of the ongoing negotiations or policy of the present Greek government. Greece may only be admitted to program should it pay off 6.7 billion euros worth of bonds from the SMP that the ECB still holds and are set to mature in the upcoming summer.
As such, Mr. Varoufakis argued, the ECB would exclude Greece from the QE program regardless of which political party was voted in power in January's snap elections. Mr. Varoufakis added that the ECB's decision was "paradoxical", given that the program's intention is to combat deflation and Greece had a 1.3% deflation rate in 2013.