Podemos leader Pablo Iglesias stands by the side of Alexis Tsipras
The Spanish Prime Minister Mariano Rajoy visited Athens on Wednesday to offer his support to Antonis Samaras in the…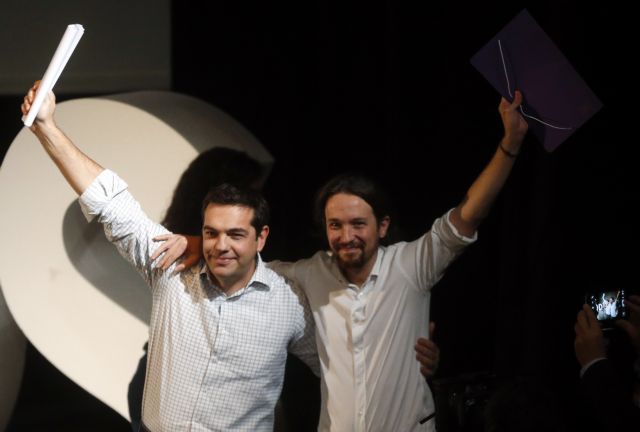 The Spanish Prime Minister Mariano Rajoy visited Athens on Wednesday to offer his support to Antonis Samaras in the upcoming general elections, although the official justification for the visit was to discuss terrorism and migration. In response, the leader of the recently-formed Podemos party, Pablo Iglesias, is expected to appear by Alexis Tsipras' side in the SYRIZA president's final speech before the elections.
According to a report in Ta Nea SYRIZA's main event before the elections will take place on Thursday, the 22nd of January, where Mr. Iglesias will represent the Spanish radical left party. The Podemos party, which was formed in March 2014, managed to secure five seats in the European elections of May and is quickly rising in popularity in Spain.
The Spanish political leader publicly offered his support to SYRIZA a few days ago, calling the Greek people to choose to support Alexis Tsipras' party to protect Greek sovereignty, over New Democracy and PASOK, which reflect the interests of Angela Merkel.
Mr. Tsipras has actively supported the Podemos and attended the party's founding convention in Madrid that took place in November. The SYRIZA leader gave a speech stressing the need for the countries of the European south to form an alliance against Merkelist practices.